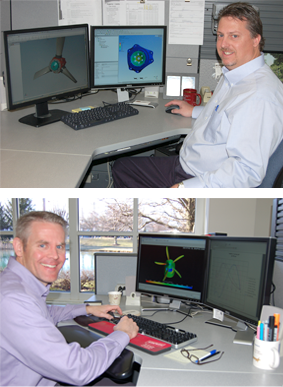 Hartzell's talented engineering team consists of mechanical, aerodynamic, and structural engineers who have decades of experience within the aerospace community. Our products are certified under FAA Organization Delegation Authorization (ODA), with engineers who have Type Certificate (TC) and Supplemental Type Certificate (STC) ODA authority. This capability allows us to design, test, and certify world class products for our customers.
We are fully equipped with top flight engineering tools ranging from 3-D solid modeling to proprietary aerodynamic and structural analysis code to an in-house test lab facility.
In addition Hartzell performs ground and flight testing to support our development and certification programs.
These capabilities allow us to complete multiple certification programs annually.
Propeller Design:
Hartzell has been the leader in aircraft propeller systems for over 90 years.
We embrace innovation and continuous improvement to develop new products and meet the demands of our customers.
All Hartzell propellers are variable-pitch constant-speed designs and are configured with advanced blade designs in 2 to 6 bladed hubs. We also offer a complete line of spinners, propeller ice protection equipment, and propeller governors.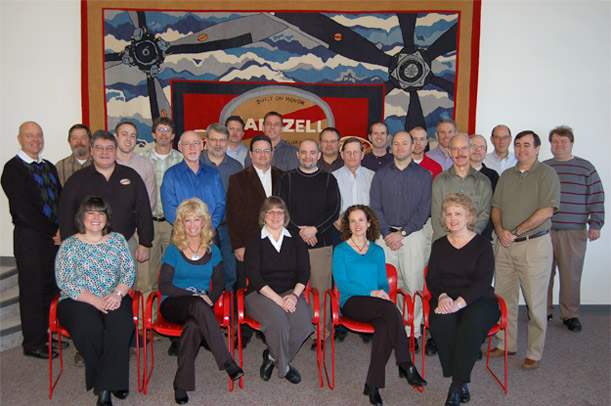 The first step in any propeller design is to understand our customer's requirements. These are obtained through a propeller design specification that defines the mission profile and performance objectives of the aircraft. Our engineers use this information to optimize the design, achieving the best possible solution for the customer.
Our broad range of product options gives us flexibility to configure propeller systems from proven technologies. Among blade options, we utilize advanced structural composites or aluminum alloy, depending on weight and life cycle costs. We have hundreds of proven blade designs and we develop custom blade designs whenever necessary to meet the mission.
After determining the best aerodynamic design and propeller configuration for the application, we complete the integration by offering proprietary ice protection and control systems.