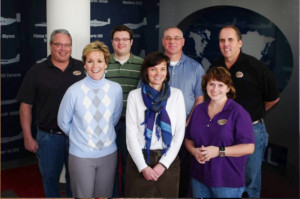 The Hartzell Sales Team strives to build lasting relationships with our worldwide customer base. From airframe manufacturers to STC modifiers, from kit plane manufacturers to producers of wing in ground effect (WIG) craft, we value and cultivate our partnership by investing in each phase of your project from development through certification and production launch, and on-going support throughout the life of your program.
Our strategic partners include:
Beechcraft, Cirrus, Air Tractor, Cessna, Piper, Pilatus, Daher-Socata, Piaggio, Van's, Thrush, Diamond, Quest,Embraer, Lancair, Raisbeck Engineering, Wipaire, General Atomics, Northrop Grumman, Viking Air, and many more.
We believe that each customer and product application is unique, and work tirelessly to exceed expectations and deliver world class results.
For more information on how we can help, or to talk with one of our sales team members, contact us.
For customer testimonials and success stories, click here.