After years of designing, building, and testing, pilot and engineer Richard "Van" VanGrunsven debuted his homebuilt single-seat aircraft prototype at the EAA Oshkosh convention in 1972. Van's RV-3 ("RV" after his initials) made quite the impression, and word spread about the new airplane that was built from scratch to be lightweight, affordable, and fun to fly.
Pursuing his lifelong passion for aviation, Van left his job with a forklift company to found Van's Aicraft, Inc. and began selling RV-3 plans and a few parts he manufactured himself in a small shop behind his home. As the homebuilt movement began to truly take off, the company evolved to produce complete kits and new, innovative aircraft designs. The rest, as they say, is history.
Celebrating a Half-Century of Success
Now celebrating its 50th anniversary, Van's Aircraft has since become the world's most popular kit manufacturer, with more than 11,000 completed RV models around the globe. Based on the Aurora State Airport (KUAO) in Oregon, the employee-owned company typically manufactures more than 400 RV kits per year, primarily using components manufactured in the USA — most of them in Van's factory.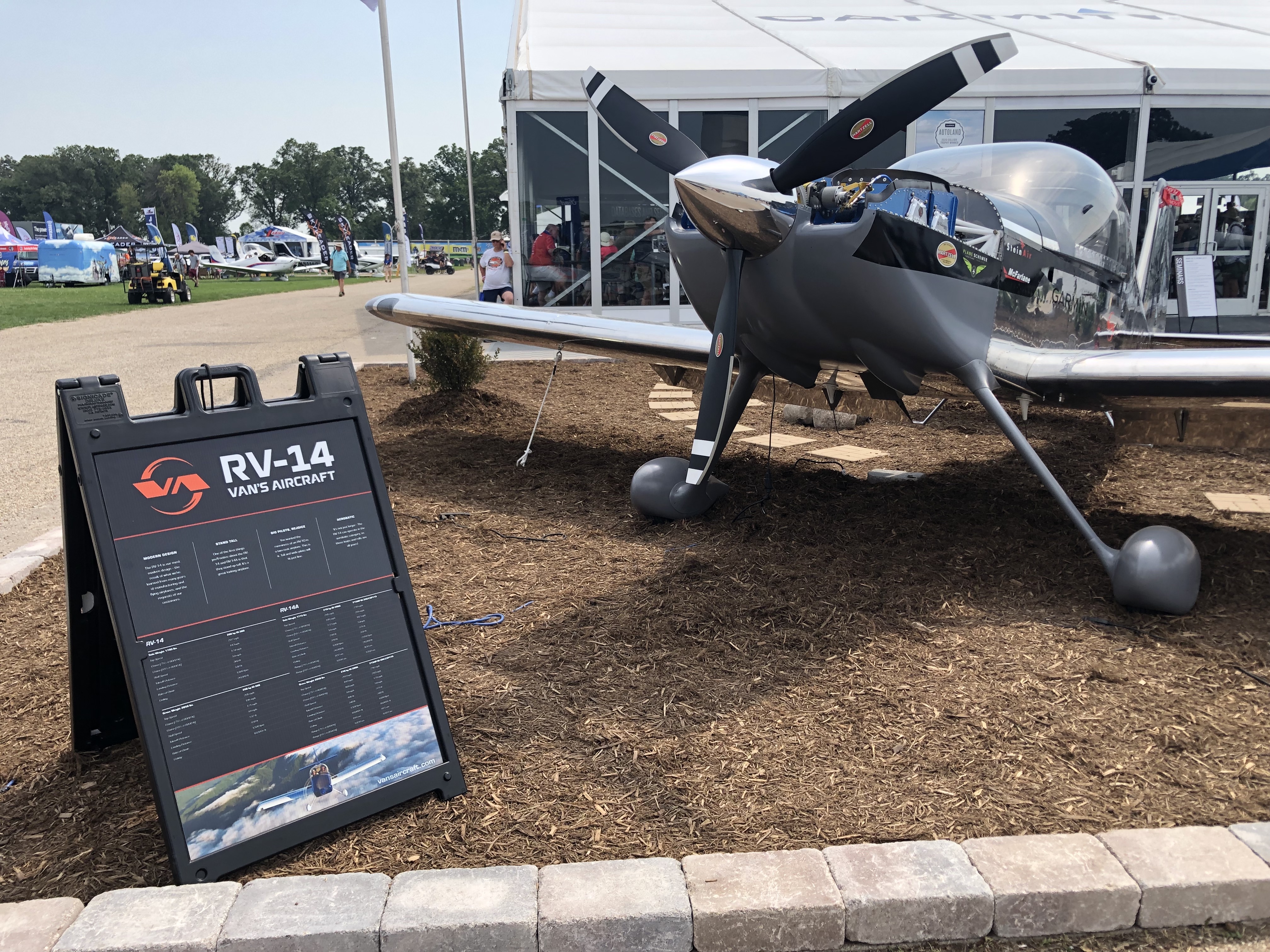 As the company has expanded over the years, so has its diverse lineup of airplanes. Its newest design, the two-seat RV-14, combines power and performance with more comfort for the pilot. At AirVenture 2021, Van's Aircraft teased its plans for the highly-anticipated RV-15, an all-metal, high-wing, backcountry mission-capable aircraft with a control stick. The initial version will have a tailwheel undercarriage, with a tricycle version to follow. While many details of the RV-15 have yet to be revealed, it's fair to say the new model will offer the unique flying experience pilots can expect from any Van's Aircraft — including the ability to produce the famous "RV Grin."
AirVenture 2022 Activities
Van's 50th-anniversary reunion will take place at EAA AirVenture Oshkosh in July, with festivities including special RV aircraft parking areas, an evening program with VanGrunsven highlighting the history of the company, multiple forums and workshops throughout the week, as well as RV aircraft flying in the afternoon airshows. Much to the excitement of RV builders, pilots, and the homebuilder community, Van's is also aiming to present a prototype of the RV-15 at Oshkosh 2022.
Hartzell Propellers for Van's Aircraft
At Hartzell Propeller, we're proud to partner with Van's Aircraft to offer propellers suited for specific RV kitplane models and flying missions. Our wide range of certified kitplane propellers have been engineered and tested to meet rigorous standards and offer less risk when used with an approved engine combination. Many of Hartzell's kitplane props are available to order directly from the kit manufacturer, providing greater convenience for homebuilders.
To learn more about Hartzell's kitplane propellers and find an ideal propeller/engine combination for your kitplane, view our Kitplane FAQs or contact us today.