Backcounty flying offers adventure, community, and unmatched freedom. That's why Hartzell Propeller is proud to support the important mission of the Recreational Aviation Foundation (RAF), which preserves, improves, and creates airstrips for recreational access.
As part of our countdown to AirVenture, we're sharing three great ways to celebrate backcountry aviation during #OSH23: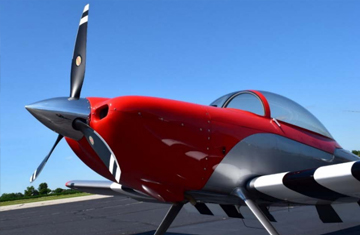 Take Advantage of Hartzell's Backcountry Propeller Discount
Hartzell Propeller has extended our backcountry propeller discount for the third year in a row! Members of the RAF are eligible for a $1,000 discount on one of four all-new backcountry propellers — The Trailblazer, Voyager, Pathfinder, and Explorer — purchased through the end of 2023. Each of these propellers is designed to maximize performance for backcountry operations, including shorter take-off rolls and better climb rates.
Hartzell Propeller will also donate $250 to the RAF mission for every member who buys a new Hartzell prop for backcountry flying until the end of 2023. If you'll be at AirVenture 2023, be sure to stop by the Hartzell Propeller booth (296/297) to learn more about this discount!
Join the RAF for Rooftop Donuts
This year, the RAF is celebrating 20 years of backcountry flying advocacy and access! The non-profit organization is always welcoming members and volunteers who love backcountry aviation and want to get involved.
Whether you're a member or interested in becoming one, you're invited to join the RAF on the Hartzell rooftop at Oshkosh on Tuesday, July 25, for donuts, coffee, and camaraderie from 9:00 to 11:00 a.m.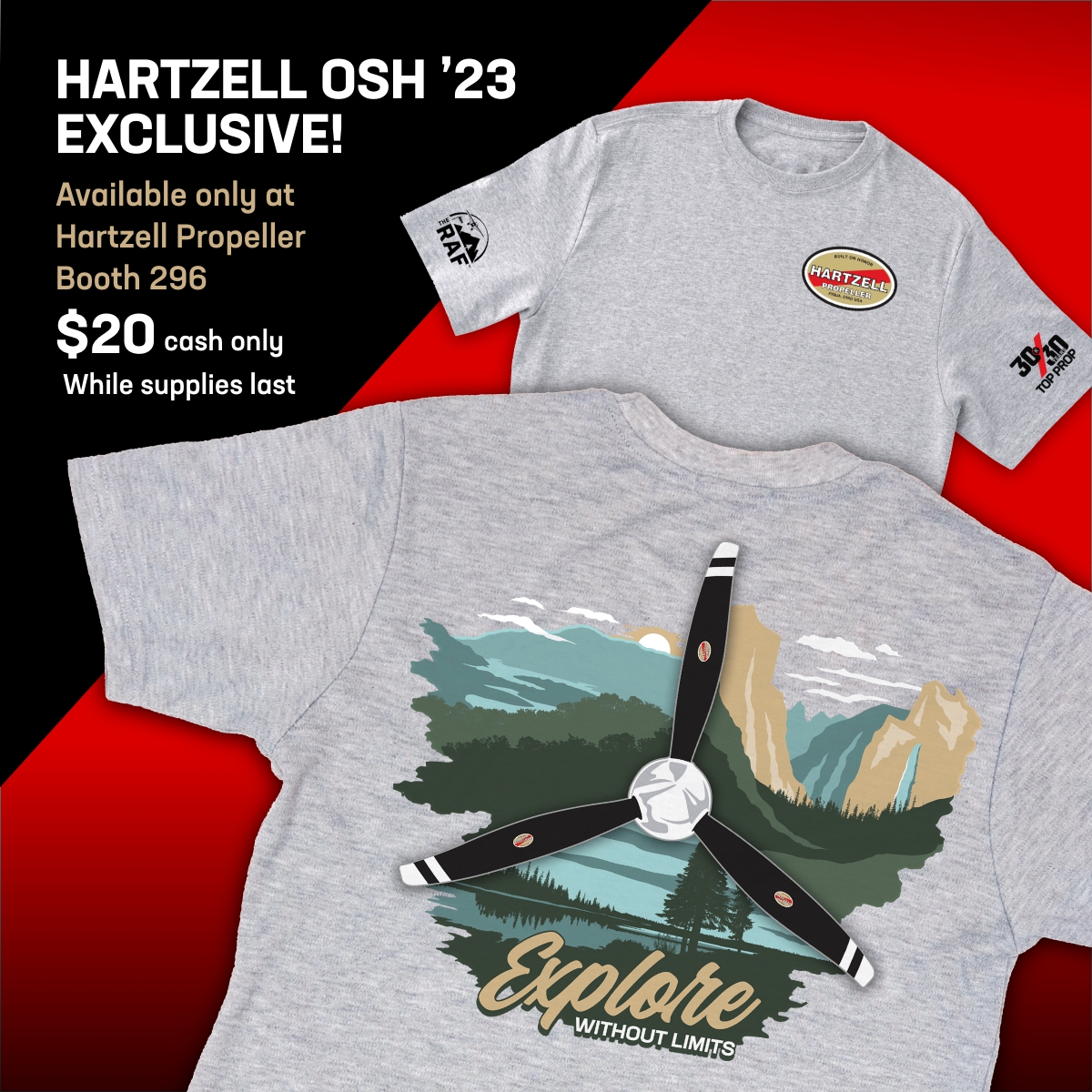 Support the RAF with Hartzell's Limited-Edition T-Shirt
Last but not least, Hartzell Propeller is excited to offer a new backcountry t-shirt available exclusively at Oshkosh 2023!
Visit the Hartzell booth at AirVenture to purchase this special t-shirt while supplies last, available for $20 (cash only).
All profits from the sale of the limited-release t-shirt will be donated directly to the RAF's mission supporting backcountry flying access.
P.S. If you can't make it to Oshkosh, you can shop other Hartzell-branded apparel, including hats, polos, vests, sweatshirts, and t-shirts on our new Flight Gear online merch store.