What does it take for an aviation company to stand the test of time? For Pratt & Whitney Canada (P&WC), leading the small engine aviation category comes down to an unwavering commitment to excellence and innovation.
A Legendary History
Founded in 1928, P&WC was originally established as a service and support center for its parent company's aircraft engines. When the founding company shifted focus to develop jet engines, P&WC began producing the Wasp radial engines that had transformed military and commercial aviation.
In 1957, P&WC assembled a team of 12 talented young engineers for an ambitious new product development program after studies showed a market opportunity for a small, lightweight 500 shp (shaft horsepower) class gas turboprop engine. At the time, this was considered counterintuitive because small aircraft were traditionally powered by piston engines. However, as P&WC puts it, "It turned out to be a bold and brilliant choice that directly contributed to the (PT6) engine's enduring success."
After years of design and rigorous testing, the PT6 was finally production-ready. In December 1963, P&WC shipped the first PT6 production engine, the PT6A-6, to Beech Aircraft Company for its Beech 87, which later became the King Air.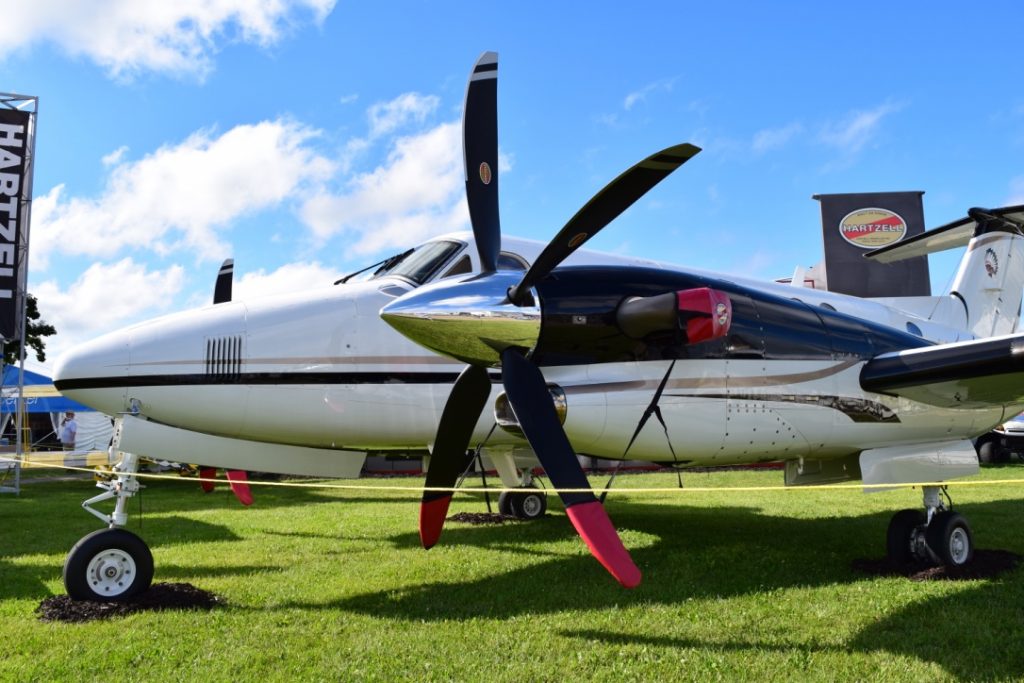 Since then, P&WC has continued its relentless pursuit of innovation, building on the PT6 engine family's success to set new benchmarks for reliability and sustainability. Compared to the original engine, today's PT6 is up to four times more powerful, with a 50 percent better power-to-weight ratio and up to 20 percent better specific fuel consumption.
With more than 64,000 PT6 engines produced since its introduction, the PT6 powers over 155 different aviation applications around the world. The PT6 even has a loyal fan base — "PT6 Nation" — made up of hundreds of pilots, owners, maintenance professionals, and enthusiasts who love the reliability and performance of the iconic engine.
60 Years and One Billion Flying Hours Later
2023 has been a milestone-filled year for P&WC, marking 60 years of the PT6 engine family and the remarkable achievement of one billion flying hours since the company was founded nearly 100 years ago.
Hartzell Propeller is proud to be a part of the PT6's incredible story. In fact, the first PT6-powered King Air was paired with an aluminum Hartzell prop, and our partnership has remained strong since. With a shared commitment to excellence and innovation, Hartzell Propeller and Pratt & Whitney Canada continue to develop market-leading engine and propeller combinations that promote performance, reliability, and safety for pilots around the world.