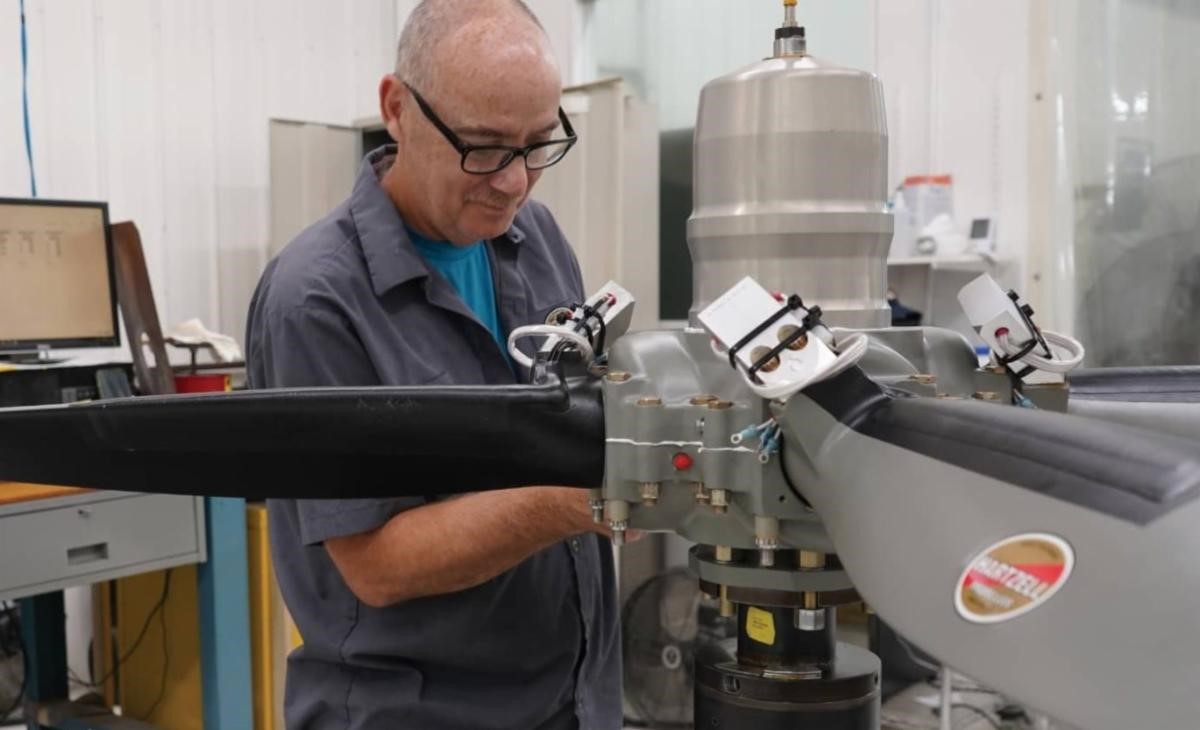 Leading Ohio Firm
PIQUA, Ohio, Aug. 7, 2023 – Forbes has named Hartzell Aviation's flagship company Hartzell Propeller to the global media company's 2023 list of America's Best Small Employers.
Hartzell Propeller is listed as the 64th best small employer on a roster of the top 300 organizations recognized, out of 10,000 total American employers originally considered. The company was also listed in the top five of all employers in the Aerospace and Defense category.
In addition, only three other small employers in Ohio were listed in the top 100, a university, a professional services firm, and a construction company. For the complete list go to America's Best Small Employers 2023. (forbes.com).
Built on Honor
"This national honor stems from a number of factors. It begins with a top-notch group of employees who care about our work and about each other. They live our motto 'Built on Honor.' That's our north star and brings us together," said Hartzell Propeller President JJ Frigge. "We also have engaged owners who love the company and aviation. Collectively, we are a tight knit group."
To develop the rankings, Forbes partnered with a research firm, which used a number of tools to measure different aspects of employers with 200 to 1000 employees. They used anonymous surveys, tracked job-related websites to gauge employer reputation, engagement, retention, and analyzed social listening techniques.
These efforts created hundreds of thousands of data points on an initial pool of 10,000 employers across America. The employers with the highest data points overall made it onto the final list of 300. Hartzell Propeller's career website is at Employment | Hartzell Propeller Inc.
About Hartzell Propeller
Hartzell Aviation's flagship company is Hartzell Propeller, the global leader in advanced technology aircraft propeller design and manufacturing for business, commercial and government customers. The company designs
next-generation propellers with innovative blended airfoil technology and manufactures them with revolutionary machining centers, robotics, and custom resin transfer molding curing stations. For more information go to https://hartzellprop.com. 
About Hartzell Aviation
The Hartzell Aviation name brings together an outstanding array of firewall forward companies and products under one umbrella, reinforcing the organizations' core competencies and pursuit of improving General Aviation. The storied brands of Hartzell Aviation include Hartzell Propeller, Hartzell Aerospace Welding and Hartzell Engine Tech. Hartzell Aviation is committed to innovation and the continuous improvement of General Aviation products and services. The companies are held as subsidiaries and operate as stand-alone businesses with independent management teams, guided by the overriding principle of Built on Honor, which reflects a commitment to quality, performance and support. Hartzell Aviation's website can be found at https://hartzellaviation.com.