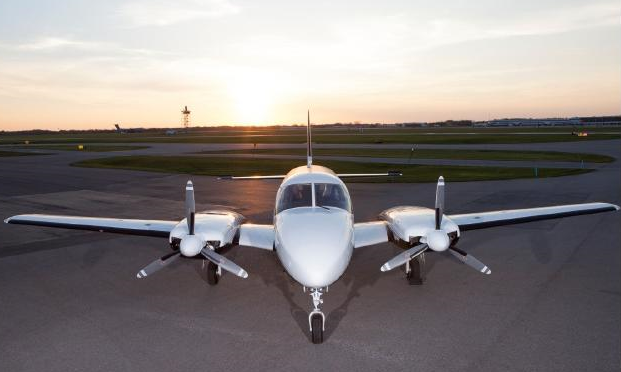 Piqua, Ohio, March 25, 2019 — Hartzell Propeller has added replacement propellers for twin-engine Piper Navajo and Navajo Chieftains to the company's Top Prop lineup.
"Hartzell Propeller is now offering attractive pricing on new three-blade propellers for twin-engine Piper Navajo and Navajo Chieftains," said Hartzell Propeller Executive Vice President and General Manager JJ Frigge. "By providing these propeller sets exclusively through our Top Prop distribution network, Hartzell is pleased to continue to support this fleet of legendary workhorse aircraft."
The program covers Piper PA31 Navajo aircraft with TIO-540-A2 series engines, Piper PA31-325 Navajo C/R, and PA-31-350 Navajo Chieftains. Special pricing for a set of propellers is $37,600 without de-ice boots or $39,600 with boots installed. This special pricing is also available for the PA31P-350 Mojave and PA31P Pressurized Navajo.
As part of the Top Prop program, these propellers are offered with Hartzell's industry leading warranty through the first overhaul. The warranty covers 2,400 hours or six years, whichever occurs first.
Piper produced more than 4,000 of these utility transports from 1967 through 1984. These aircraft are used by charter companies, feeder airlines, private companies, and individuals. They are still favored by a number of commuter airlines.
Hartzell Propeller is the global leader in advanced technology aircraft propeller design and manufacturing for business, commercial and government customers. The company designs next generation propellers with innovative "blended airfoil" technology and manufactures them with revolutionary machining centers, robotics and custom resin transfer molding curing stations. 
Hartzell Propeller and its sister company, Hartzell Engine Technologies LLC, form the general aviation business unit of Tailwind Technologies Inc. For more info on Hartzell Propeller, go to www.hartzellprop.com.