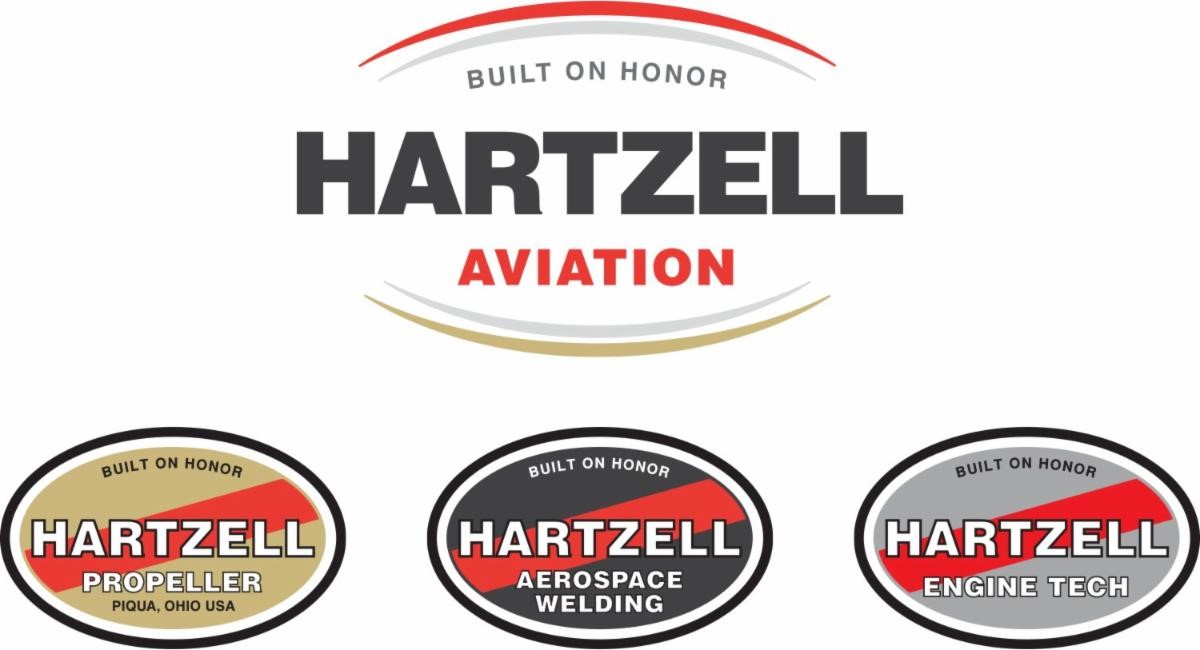 Outdoor Displays and Indoor Hangar Exhibits
OSHKOSH, Wis., July 19, 2023 – The Hartzell Aviation family of companies will have an expansive role at the upcoming EAA AirVenture Oshkosh 2023, with indoor exhibits and outdoor displays for a wide range of firewall forward products.
Hartzell Aviation's flagship company Hartzell Propeller will be exhibiting numerous propeller types and airplanes equipped with Hartzell props at its traditional location in the outdoor display Booth 296-297. Hartzell Propeller is also sponsoring several aerobatic airshow performers, the Pilot Proficiency Center and the Warbirds Tram Tour. The company will be holding a press conference to announce propeller developments for the Diamond DA40 and Wipaire Cessna Caravan.
Tanis Aircraft Products, part of Hartzell Propeller's heated products, will have an outdoor display at Booth 286. Tanis is a leading manufacturer of engine preheat systems for fixed and rotary-wing aircraft with systems for propeller de-ice, piston engine preheat, turbine engine preheat, helicopter preheat, battery, avionics, and cabin preheat.
Hartzell Engine Tech, based in Montgomery, Ala., is exhibiting in Booth 1111-1115, Hangar A. Hartzell Engine Tech is a leading OEM supplier and aerospace technology company that includes branded components from Janitrol Aero, Plane-Power, AeroForce Turbocharger Systems, Sky-Tec, and Fuelcraft. The company is holding several technical educational forums for pilots and mechanics during AirVenture.
Exhibiting alongside Hartzell Engine Tech is Quality Aircraft Accessories, an FAA-approved repair station for general aviation parts and components. With approval by the European Union Aviation Safety Agency, the company meets the needs of the general aviation industry worldwide from its base in Tulsa, Okla. and a smaller sister facility in Fort Lauderdale, Fla.
Hartzell Aerospace Welding is exhibiting in Booth 2057 in Hangar B. Based in Eagan, Minn., Hartzell Aerospace Welding is a world leader in general aviation aircraft exhaust systems and engine mount repair. Its core competencies include certified welding, precision machining and sheet metal fabrication. At AirVenture, the company will feature its airboxes and replacement parts for the most common Cessna single-engine aircraft.
About Hartzell Aviation
The Hartzell Aviation name brings together an outstanding array of firewall forward companies and products under one umbrella, reinforcing the organizations' core competencies and pursuit of improving General Aviation. The storied brands of Hartzell Aviation include Hartzell Propeller, Hartzell Aerospace Welding and Hartzell Engine Tech. Hartzell Aviation is committed to innovation and the continuous improvement of General Aviation products and services. The companies are held as subsidiaries and operate as stand-alone businesses with independent management teams, guided by the overriding principle of Built on Honor, which reflects a commitment to quality, performance and support. Hartzell Aviation's website can be found at  https://hartzellaviation.com.