Piqua, Ohio, July 7, 2014 – EAA Air Venture aerobatic headliner Sean. D. Tucker and Hartzell Propeller are continuing their partnership for the 2014 edition of the world's greatest aviation celebration – EAA Air Venture Oshkosh, held July 28 to Aug.3, 2014.
In addition to performing his high-energy aerobatic demonstration in the one of a kind Oracle Challenger III, the EAA Young Eagles chair will be available for autographs at Hartzell's new and expanded exhibit 296/297 in the Main Aircraft Display area. Check the Hartzell Propeller website hartzellprop.com for the latest schedule.
"We are so pleased to continue our relationship with Sean D. Tucker," said Hartzell Propeller President Joe Brown. "Sean and Hartzell share a love of aviation and a passion for bringing the thrill of flying to the public, skilled pilots and fledgling aviators. There is no greater venue for this than EAA."
Aerobatic star Tucker will be flying with a Hartzell "Claw" prop. Tucker coined the Claw name for Hartzell's reliable high performance aerobatic prop. The Claw is a composite propeller certified for aerobatic use.
Tucker said, "The Claw performs exceptionally well due to its high thrust and low gyroscopic forces and inertia. Since I practice nearly everyday its reliability and proven performance has contributed greatly to my flying performances and skills."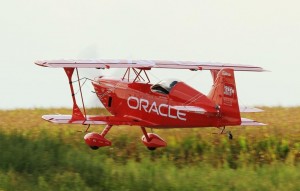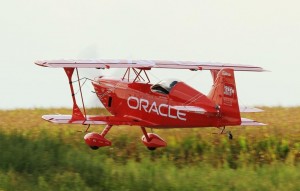 About Sean D. Tucker
Sean D. Tucker's life is marked by a search for excellence and perfected skill. He is not satisfied unless he is learning, refining a skill, or conquering a fear. Whether he is climbing Mt. Kilimanjaro, heli-skiing, cave SCUBA diving, golfing, or flying his one-of-a kind aerobatic dream machine, Sean D. Tucker is full-throttle and extremely accomplished. He has been flying airshows world-wide since the mid-70s and has won numerous aerobatic competitions. In that time, Sean has flown more than 1,200 performances at more than 450 airshows, in front of more than 100 million fans. The level of professionalism and excitement in Sean's airshow displays is no coincidence. Sean practices his airshow routine three times every day. To endure the extreme physical demands of each routine, Sean maintains a rigorous physical training schedule by working out over 340 days per year.
In addition to being a phenomenal aviator, he is also a larger than life character who touches the heart of his fans and inspires millions of Americans. Sean is extremely passionate about every aspect of the Team Oracle program. When asked about flying airshows, Sean responds, "I like to think that I bring the fans' dreams of flying into the plane with me and there's nowhere I'd rather be than in the cockpit. That's why I train so hard to keep a finely tuned edge." His self proclaimed goal is to "share the magic of flight with Team Oracle's guests by inspiring and thrilling them. I want them to go away saying that the airshow was one of the most engaging days of their lives." This energy is infectious; guests talk about feeling a rekindled enthusiasm for their own passions in life.
About Hartzell Propeller Inc.
Hartzell Propeller is the leader in advanced technology propeller design and manufacturing with more than 3,700 propellers delivered annually to business, commercial and government customers. The company developed the next generation of propellers with innovative blended airfoil technology. It manufactures these blades using a combination of revolutionary machining centers and robotics. With its ASC-II™ composite technology, Hartzell provides mission-optimized performance for customers. Hartzell Propeller traces its beginnings in 1917 to a business relationship with Orville Wright and was founded on the principle of Built on Honor – a tradition that continues today. For more info go to hartzellprop.com.