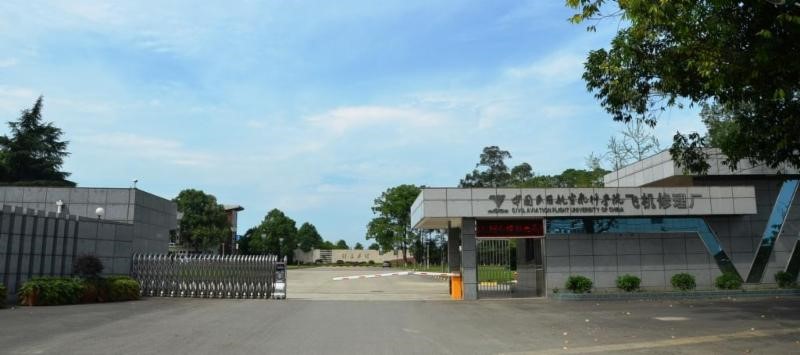 Piqua, Ohio, July 17, 2017 – Hartzell Propeller appointed the Aircraft Repair and Overhaul Plant of Civil Aviation Flight University of China (CAFUC) as a Service and Support Center in the People's Republic of China.
CAFUC is located in Guanghan City in Sichuan Province, China. It was founded in 1956 and established its Aircraft Repair and Overhaul Plant two years later. CAFUC has a professional staff of 110 employees who perform maintenance, repair and overhaul of aircraft, engines, propellers and components.
"This latest appointment demonstrates Hartzell Propeller's ongoing commitment to Chinese owners, operators, maintenance facilities and the continued growth of general aviation in China," said Weiqing (Max) Wang, Hartzell Propeller Managing Director for China, based in Shanghai City. "CAFUC is the second facility in China to be designated as a Service and Support Center, which continues our goal of expanding our service and support network in China."
Long-standing Relationship with Hartzell Propeller
Zhao Cheng Rong, General Manager of Aircraft Repair and Overhaul Plant said, "We are honored to be acknowledged by Hartzell Propeller for technical service and support in the People's Republic of China. CAFUC has enjoyed a long-standing relationship with Hartzell and this appointment is the culmination of significant investments in maintenance tooling and technical training at Hartzell's production facility in Ohio."
CAFUC is the largest civil aviation university in Asia and the one of the world's largest flight training institutions. It is responsible for operating and maintaining the largest fleet of propeller driven aircraft in China. CAFUC has pilot training facilities at five airports located in the Henan and Sichuan Provinces of China.
The relationship with CAFUC gives Hartzell Propeller additional in-country service and support capability. Hartzell has completed translations of propeller owner manuals into Mandarin for the most popular turboprop and piston-powered aircraft flying in China.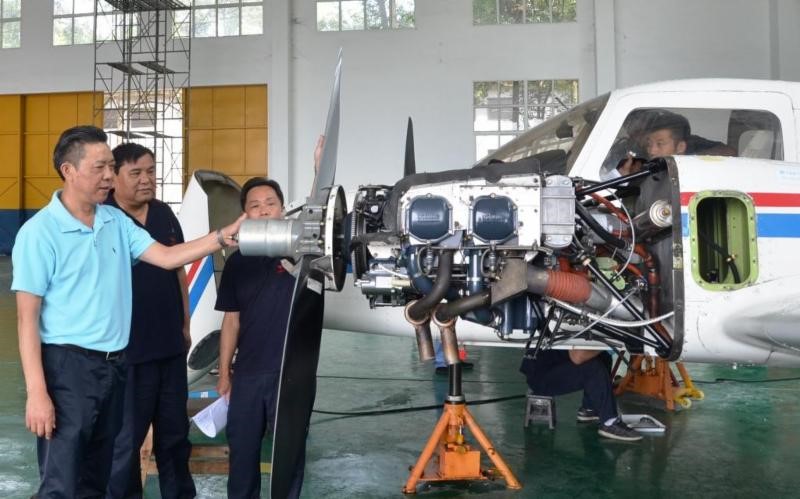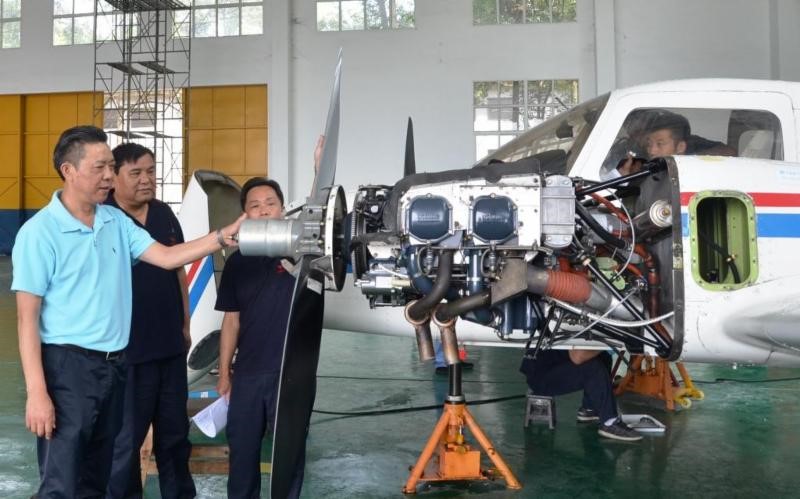 16,000 Students, More Than 260 Aircraft 
CAFUC is a full-time regular institution of higher education for civil aviation pilots, as well as technicians of other civil aviation specialties and high-quality applied professionals in engineering, management and arts required by the national economy, under the direct jurisdiction of the Civil Aviation Administration of China. The university has five flight training sub-colleges, in Xinjin, Guanghan, Luoyang, Mianyang and Suining, along with an air terminal in Luoyang.
It has more than 16,000 students, a fleet of more than 260 aircraft, and offers 20 aviation specialties for undergraduates. In the past 60 years, the flight university has trained tens of thousands pilots and ground technical professionals. It has developed a large number of pilots for a number of countries, including Japan, Vietnam, Indonesia, Malaysia, Iran, Mongolia, Cambodia, Hong Kong and Macao.
Celebrating its 100th year, Hartzell Propeller is the global leader in advanced technology aircraft propeller design and manufacturing for business, commercial and government customers. The company designs next generation propellers with innovative "blended airfoil" technology and manufactures them with revolutionary machining centers, robotics and custom resin transfer molding curing stations.
With ASC-II™ composite technology, Hartzell delivers optimal performance, strength, and durability with carbon fiber blades. Hartzell Propeller and its sister company, Hartzell Engine Technologies LLC, form the general aviation business unit of Tailwind Technologies Inc. For more info on Hartzell Propeller go to www.hartzellprop.com.