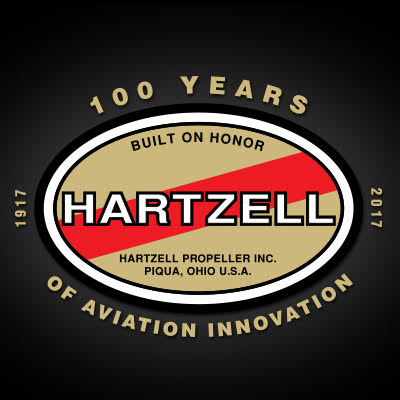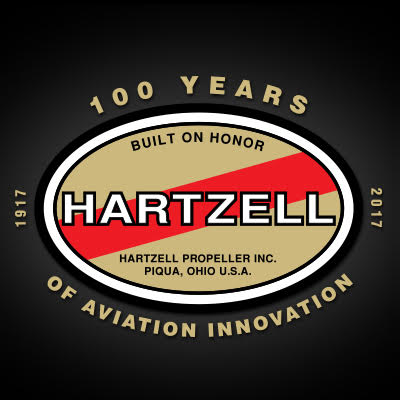 Piqua, Ohio, July 21, 2017 – Hartzell Propeller and Raisbeck Engineering will announce details of the latest aircraft performance enhancement for the Beechcraft King Air 350 at EAA AirVenture Oshkosh 2017. The two companies will also jointly exhibit the aircraft improvements at Hartzell's Booth 296-297 in the Main Aircraft Display Area during EAA AirVenture 2017 Monday July 24 through Sunday July 30.
 Hartzell Propeller also will again cosponsor a large number of aerial shows and serve as host for autograph signing sessions of the pilot performers and as a location to display their aircraft during the world's largest aviation show, held at Wittman Regional Airport in Oshkosh, Wisc. In addition, Hartzell Propeller will conduct a series of Tech Talks at the company's EAA booth.
Air Shows
Hartzell Propeller is co-sponsoring a wide range of aerobatic flight exhibitions during the show. The lineup includes two of the world's greatest aerobatic performers – aviation superstars Sean D. Tucker and Michael Goulian – who will be flying exciting afternoon exhibitions at Oshkosh. These aerobatic performers will be flying aircraft equipped with Hartzell's Claw propellers.
Also performing under the co-sponsorship of Hartzell will be JohnKlatt Airshows with Lt. Col. John Klatt and Jeff Boerboon flying the Jack Link's Screamin' Sasquatch Jet Waco. Additionally, RedLine Air Shows will be performing sponsored in part by Hartzell Propeller. And Paul McGowan and the E Team Skydivers will be jumping daily with either a giant U.S. flag or a Hartzell flag.
Autograph Sessions
The performance teams will be available at Hartzell Propeller's booth for autographs sessions:
Monday 11am – John Klatt – Screamin' Sasquatch
Tuesday 11am – Ken Reider, Jon Thocker – Redline
Wednesday 10am – Sean Tucker – Team Oracle
Friday 11:30am – Michael Goulian
Tech Talks
In addition, Hartzell Propeller will be conducting Tech Talks throughout EAA AirVenture at its booth. The talks will cover a number of topics related to propellers. Here is the schedule:
Monday 2 pm – Composite Propeller Minor Repair
Tuesday 10 am – How to Pick a Prop for your Experimental Airplane
Tuesday 2 pm – Propeller Care and Maintenance
Wednesday 10 am – Composite Propeller Minor Repair
Wednesday 2 pm – How to Pick a Prop for your Experimental Airplane
Thursday 10 am – Propeller Care and Maintenance
Friday 11 am – Michael Goulian Q&A
EAA Pilot Proficiency Center
Pilots attending EAA AirVenture Oshkosh 2017 can improve their flying skills or learn new ones at the EAA Pilot Proficiency Center, co-sponsored by Hartzell Propeller. The center is a skill-building resource and gathering area for those that want to develop their skills and network with other pilots.
The EAA Pilot Proficiency Center puts pilot safety and excellence in the "front seat" during AirVenture. This center is dedicated to improving pilot skills and enhancing safety. Pilots can check out the daily technical talks presented by Jeppesen or experience flight in a flight simulator or a challenging Cross Wind Trainer.
Located on the Four Corners, the center is a focal point for pilots of all skill levels, even beginners. It features Redbird LD flight simulators with instructor scenarios for IFR and VFR proficiency as well as a Redbird Crosswind simulator. It also features a full schedule of Tech Talks with topics including crosswind landings, situational awareness, tailwheel tips and tricks, and charts. Plus, the technical talks and simulator time are eligible for FAA WINGS pilot proficiency program credit.
100th Year in Business
Celebrating its 100th year, Hartzell Propeller is the global leader in advanced technology aircraft propeller design and manufacturing for business, commercial and government customers. The company designs next generation propellers with innovative "blended airfoil" technology and manufactures them with revolutionary machining centers, robotics and custom resin transfer molding curing stations. With ASC-II™ composite technology, Hartzell delivers optimal performance, strength, and durability with carbon fiber blades. Hartzell Propeller and its sister company, Hartzell Engine Technologies LLC, form the general aviation business unit of Tailwind Technologies Inc. For more info on Hartzell Propeller go to www.hartzellprop.com.