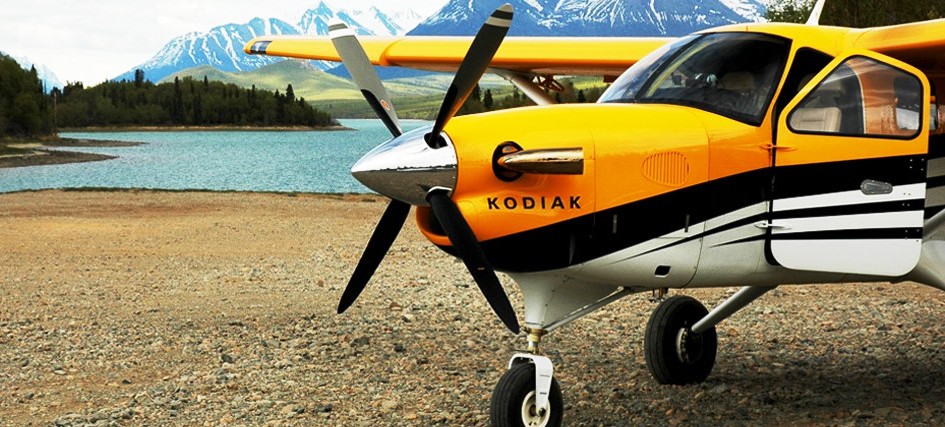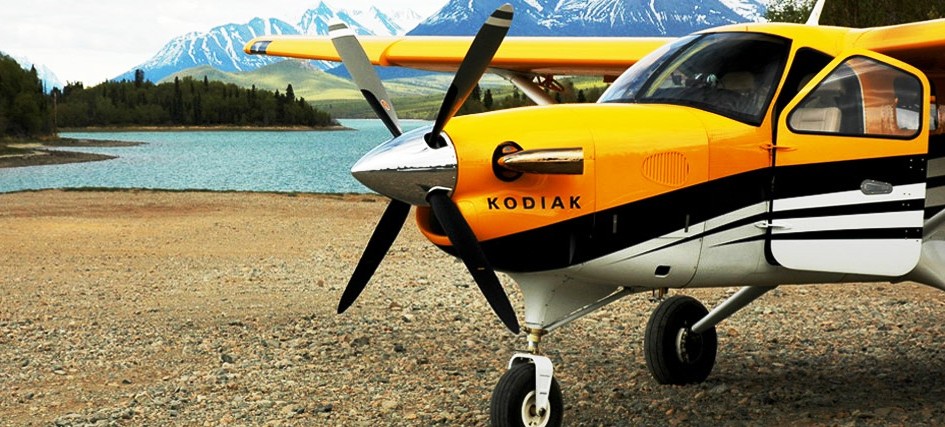 Piqua, Ohio, Dec. 1, 2014 – Hartzell Propeller Inc. and Quest Aircraft have entered into a five-year agreement for the supply of Hartzell props for the Quest KODIAK turboprop aircraft.
Hartzell's 96-inch four-blade aluminum propeller has been standard equipment on everyKODIAK produced. The new agreement formalizes a relationship established in 2003 when Hartzell was selected by Quest for the prototype short takeoff and landing aircraft powered by the P&W PT6 engine.
"The KODIAK can take off in under 1,000 feet at full gross weight and climb at over 1,300 feet per minute. The robust landing gear and 19-inch propeller clearance allow the KODIAK to easily handle unimproved airstrips," said Quest CEO Sam Hill. "Like the KODIAK, Hartzell's aluminum propellers are rugged, reliable and a good fit for our airplane."
"The Hartzell Propeller family is very pleased to continue our excellent relationship with Quest Aircraft, a leading manufacturer of one of the most versatile airplanes flying today," said Hartzell Propeller President Joe Brown. "We work hard to prove the performance and reliability advantages of Hartzell props to aircraft manufacturers, like Quest, and it is satisfying when they acknowledge our contributions to their success with long-term commitments."
Since delivering the first propeller for installation on a turboprop aircraft in the 1960s, Hartzell Propeller has become the prop of choice for new aircraft and for retrofits. Hartzell has a growing selection of aluminum blade models, offering propellers for all turboprop aircraft markets, with applications for Pratt & Whitney, Honeywell, GE Aviation, And Rolls-Royce engines.
Hartzell's aluminum blade turboprop propellers are available in three-, four- and five-blade configurations utilizing either aluminum or steel hubs. With propellers certified up to 1,700 SHP at diameters more than 118 inches, Hartzell offers a broad range of turboprop propeller options.
About Quest Aircraft
Quest Aircraft Company is the manufacturer of the KODIAK, a 10-place single engine turboprop airplane, designed for STOL use and float capability. Headquartered in Sandpoint, Idaho, the company was established in 2001 and began deliveries of the KODIAK in December 2007. TheKODIAK is certified in 17 countries, with several additional certifications imminent. For more information, please visit www.questaircraft.com.
About Hartzell Propeller Inc.
Hartzell Propeller is the global leader in advanced technology propeller design and manufacturing with over 3,700 propellers delivered annually to business, commercial and government customers. The company designs these next generation propellers with innovative "blended airfoil" technology and manufactures them with revolutionary machining centers and robotics. With ASC-II™ composite technology, Hartzell delivers optimal performance, strength, and durability with carbon fiber blades.
Hartzell Propeller and its sister company, Hartzell Engine Technologies LLC, form the general aviation business unit of Tailwind Technologies Inc. This growing aerospace technology company also includes Hartzell Aerospace and Mayday Manufacturing. For more info on Hartzell Propeller go to www.hartzellprop.com.