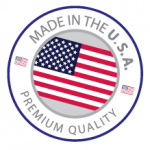 The first Embraer A-29 Super Tucano aircraft assembled in the United States has officially rolled off the assembly line. After years of effort, Embraer is now supplying 20 of these advanced military training and light-attack aircraft to the U.S. Air Force. Embraer has been manufacturing the Super Tucano for years in Brazil to meet demand from customers around the world. But their facility in Jacksonville, Florida, is now dedicated to serving the needs of the United States Armed Forces.
The Super Tucano utilizes an advanced blended airfoil prop designed by Hartzell Propeller, which has been supplying the U.S. military with propeller technology since World War I.
"Our ongoing mission to create the highest caliber airplane propellers makes Hartzell the ideal partner for any application," said Hartzell's Vice President of Engineering, Bruce C. Hanke. "Our years of experience mean we have the know-how to get jobs done right."
The plant, which will manufacture America's new Super  Tucano aircraft, is expected to be a boon to the town of Jacksonville and around the United States. Embraer estimates the $427 million contract will support 1,400 U.S. jobs.
Gary Spulack, President of Embraer Aircraft Holding Inc., said Jacksonville's skilled workforce was a major factor in choosing the city for their facility. "That's the core of the success of this whole thing, the skilled workforce," Spulack said. "The success you see today indicates that was a good decision on our part."
The planes will eventually become the backbone of the Afghan Air Force, which currently only has five Mi-35 helicopters, after the United States leaves Afghanistan in 2016.
"The Afghan Air Force needs the A-29," said Afghan Air Force Maj. Gen. Abdul Wahab. "Right now, we don't have air sup-port that can guard our troops."