Manufacturer: Van's Aircraft
Aircraft Model(s): RV-10
Applicable Engines: IO-540-D4A5 260 hp @ 2700 rpm, O-540-A4D5 250 hp @ 2700 rpm
Propeller Model and Components:
| | |
| --- | --- |
| COMPONENT | DESCRIPTION |
| Propeller | HC-C2YR-1BFP/F8068D |
| Spinner | VAN'S |
| Governor | VAN'S |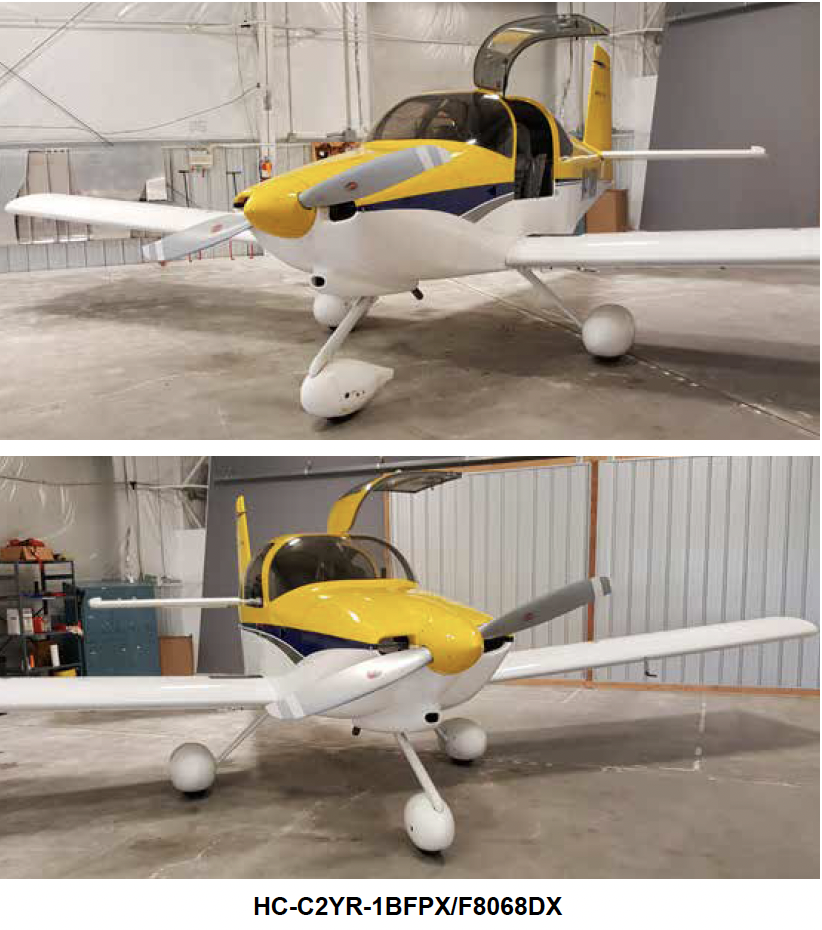 Features:
TWO-BLADE BLENDED AIRFOIL DESIGN WITH THE BEST PROPELLER PERFORMANCE AS INDEPENDENTLY REPORTED. PER VAN'S, THIS PROPELLER PROVIDES 360 FT. TAKE-OFF WITH 211 MPH MAXIMUM SPEED AND 201 MPH CRUISE SPEEDS AT 75% POWER, AND A LIGHT LOAD CLIMB OF 1950 FPM.
Specifications:
80″ DIAMETER, REPAIRABLE DOWN TO 78″
6 YEAR, 2400 HOUR TBO
Restrictions:
No rpm restrictions
FAA vibration stress approved only for stock engines listed above. Propeller vibration characteristics and stress amplitudes on a reciprocating engine installation are primarily mechanically generated by the engine. Any modification to the standard engine configuration to include high compression pistons, electronic ignition, FADEC, tuned induction and exhaust, and turbo-charging or turbo-normalizing have the potential to adversely affect the propeller vibration characteristics and stress amplitudes. Hartzell Propeller, therefore, does not endorse any such engine modification unless the specific engine and propeller configurations have been tested and found to be vibrationally acceptable according to FAR 23-907.
For pricing and ordering information, please consult the kit manufacturer:
Name: Van's Aircraft Inc.
Phone: 503-678-6545
FAX: 503-678-6560
Website: https://www.vansaircraft.com/order-a-kit/hartzell-propeller-order-form/