This Saturday, the Aircraft Owners and Pilot's Association is continuing their 75th anniversary year with the 2014 AOPA Homecoming Fly-In in Frederick, MD. Here's our list of the top three things you won't want to miss at this historic event:
Michael Goulian Pilot Demonstration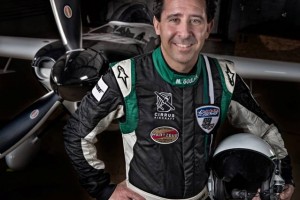 What is the difference between Michael Goulian and your standard pilot? Besides the credentials to fly in the 2014 Red Bull Air Race World Championship and the US Unlimited Aerobatics Championship, Michael has nerves of steel and reflexes straight out of a summer blockbuster. His performances have amazed audiences around the world. An opportunity to see him fly is a chance you won't want to miss.
David Opris talks "Jeppesen Charts & iPads"
Jeppesen partnered with Hartzell, Red Bird, EAA, PilotEdge and IMC Clubs to create the IFR Proficiency Center. This one-of-a-kind instrument flying experience was a highlight of EAA Airventure Oshkosh, but the opportunity to hear anyone from Jeppesen discuss the latest advances in mobile navigation technologies promises to be a memorable event as well. IFR proficiency is a critical tool for the modern aviator, and we are proud to partner with Jeppesen to educate pilots on this important subject.
Hartzell Engine Technologies booth
We may be a bit biased, but we believe our sister company provides the greatest aircraft engine parts on the market. They recently received Parts Manufacturer Approval for their new 202F series fuel pumps, so stop by and congratulate them on their accomplishment. Don't be surprised if you decide to stick around and talk-shop with them, the HET team loves aviation technology just as much as we do.