At EAA AirVenture Oshkosh 2019, Hartzell Propeller debuted a new propeller upgrade for the Cessna A185E/F Skywagon and AgCarryall aircraft, called the Voyager. The new swept-tip scimitar aluminum three-blade, 86-inch propeller was custom-designed for the backcountry aircraft, which is known for stellar bush performance in the most inhospitable terrain.
After the Voyager was introduced, we asked three pilots in the Skywagon community—John McKenna, Mike Todd, and Willie Stene—to install the new prop on their airplanes and share their feedback with us. Here's what each pilot had to say after putting the Voyager prop through its paces:
John McKenna: "The Voyager hits the mark"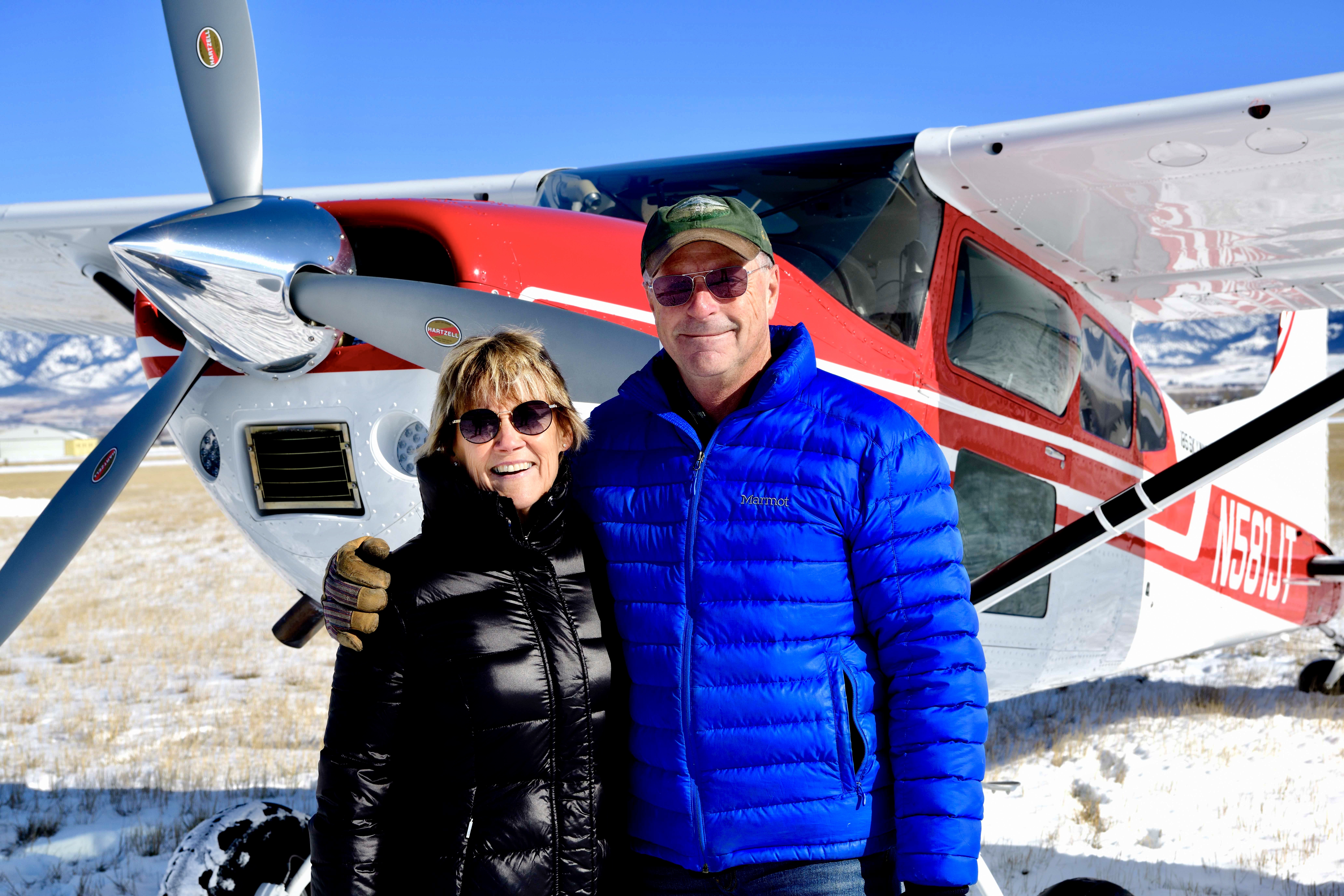 Those who know John McKenna know that his name is practically synonymous with backcountry flying. He is the chairman and founder of the Recreational Aviation Foundation (RAF), a non-profit organization with the mission to preserve, maintain, and create public-use recreational airstrips for backcountry access throughout the United States. Since earning his private pilot license at the age of 16, John has accumulated over five thousand flight hours, many in his 1978 Cessna 185AF. Based in Bozeman, Montana, John flies for both business and pleasure and loves the versatility and durability of the 185.
With an engine upgrade in John's future, it also seemed like the right time to investigate propeller enhancements for his airplane. John's 185 had been powered by the standard IO-520 engine, and he planned to upgrade to the IO-550. He spoke with Hartzell President Joe Brown (who also flies a 185) about this change and the need for a purpose-built propeller for Skywagon owners that could pair with the upgraded engine. Before long, the Hartzell team set to work designing a custom performance propeller specifically for the Cessna 185E/F Skywagon and AgCarryall.
"The Voyager is a real tribute to Hartzell Propeller's commitment to backcountry pilots. It shows that they are paying attention to what the market is looking for, they hear what we're saying, and they understand," John said. "Hartzell really hit the nail on the head with this one. I've had a number of different propellers on my 185, and the Voyager has outperformed them in all quadrants. Not to mention, it's a great looking propeller!"
"After flying behind the Voyager for 30 to 40 hours, I have not noticed any environment in which it underperforms," he added. "Hartzell has met or exceeded my expectations for this propeller in every way. The company turned a passion for backcountry flying into a propeller that fulfills a very defined purpose."

For a backcountry flying advocate like John, reducing noise levels is an important factor when making any performance upgrades to an airplane. Part of the RAF's vision is to act with consideration and courtesy toward the people and wildlife who share the recreational environment. He was thrilled to tell us that the Voyager prop was quieter on his airplane.
"I'm always striving for additional performance, but at the same time, I'm always striving to be a better backcountry citizen," John said. "Hartzell recognizes that objective, and has hit the mark with the new Voyager prop."
Mike Todd: "I think it's a winner"
Mike Todd is a retired 747 Captain who resides in Western Washington and now flies "just for fun" throughout Washington, Idaho, Montana, and beyond. His backyard airstrip sees a lot of action from his Cessna 180, the "Silver Bullet," which he's owned for 25 years. When asked why he loves flying the 180, Mike said, "It's a really fun airplane to fly. As a taildragger, it's a little more challenging, but it performs well and is fairly economical."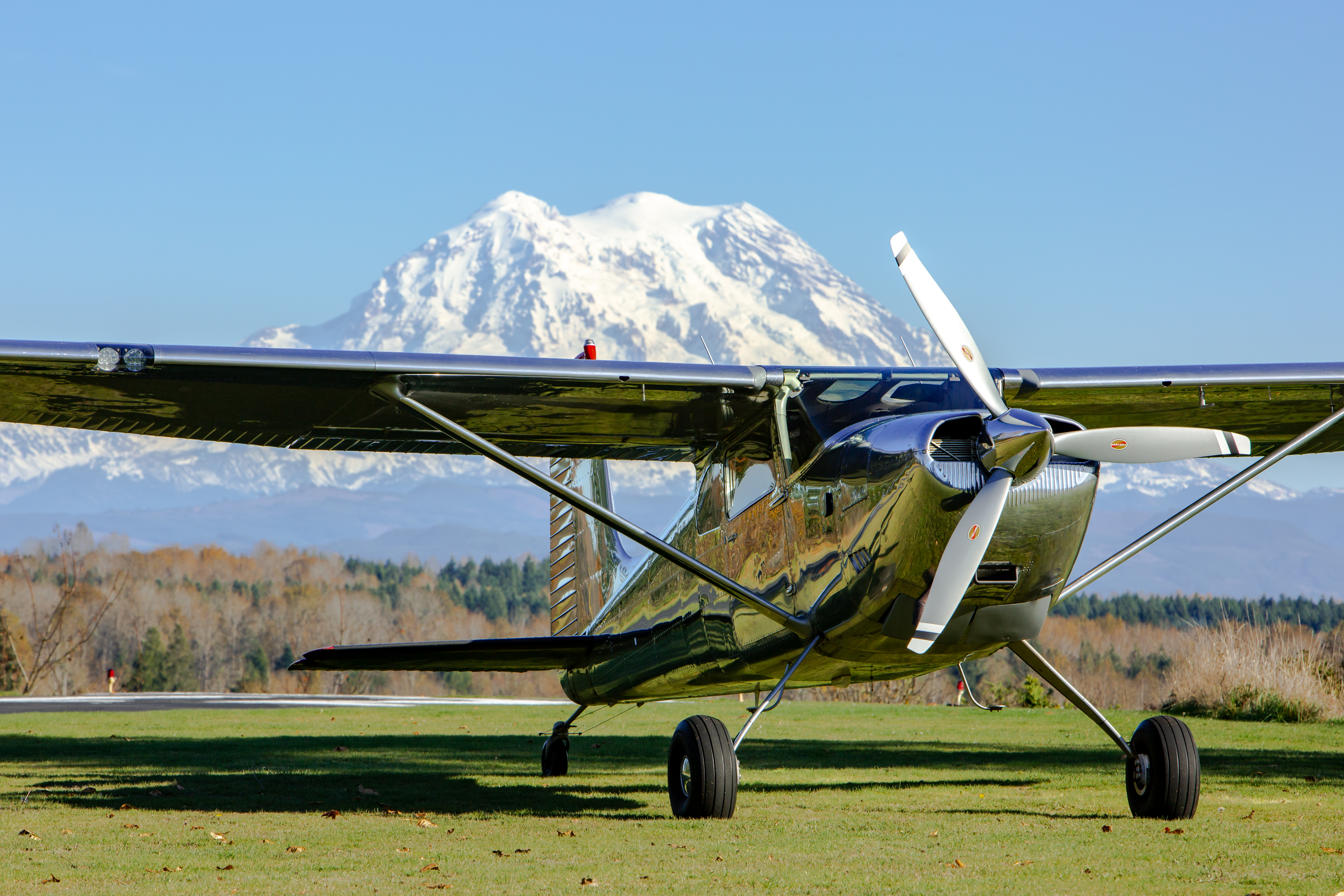 Mike says he has used several different propellers on his airplane in the past and was interested to see how the Voyager measured up. "One of the reasons this propeller appealed to me was the idea that it was developed specifically for the type of use it will see on the Skywagon," Mike said.
After flying behind the Voyager for a few weeks, Mike reported back to us. "I think it's a winner," he said. "The design hit a sweet spot. Overall, the Voyager compares very favorably to the other props I've put on the airplane—it accelerates better on takeoff, climbs better, and cruises faster than any other propellers I've had," he said.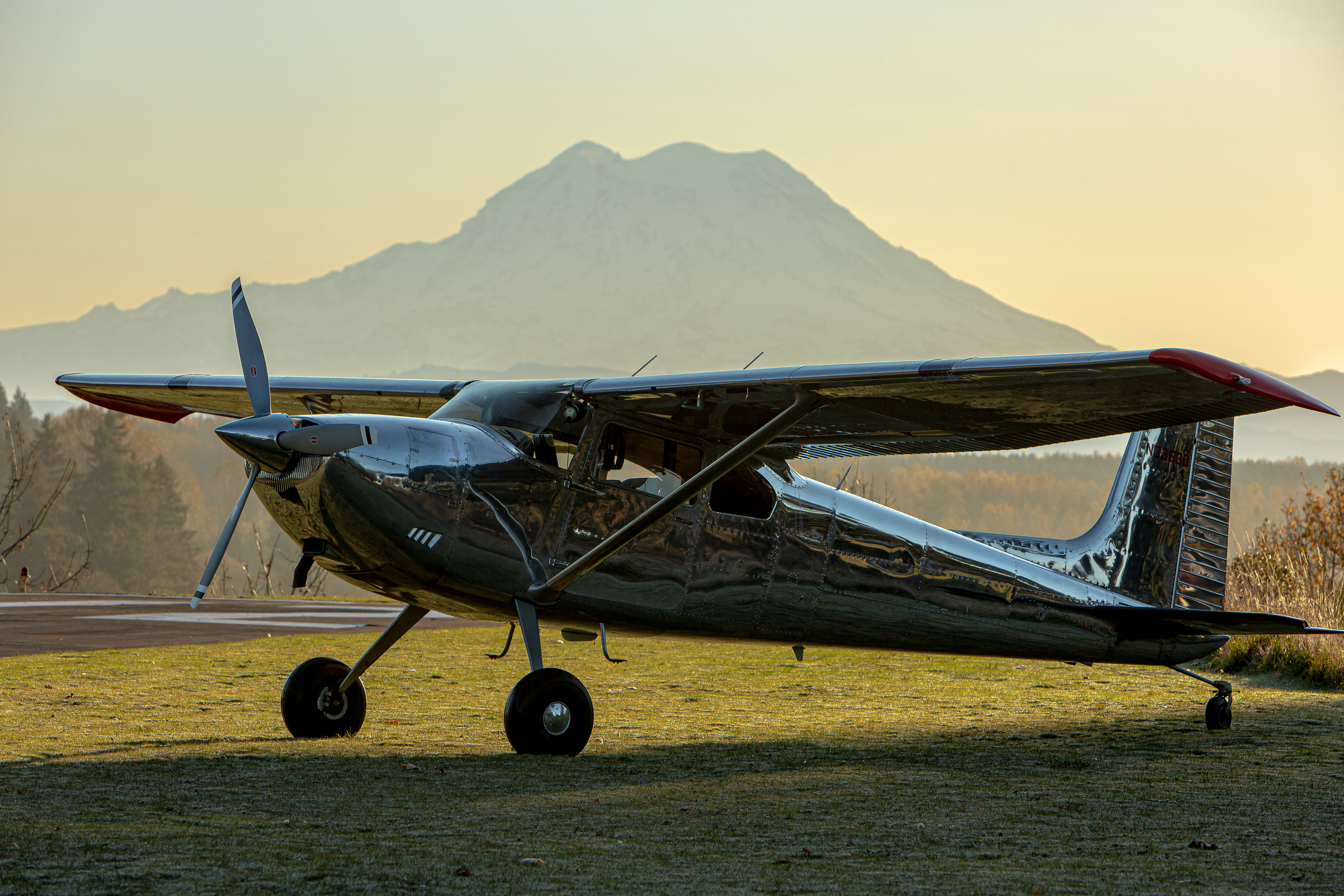 He added, "According to my neighbors, the Voyager is considerably less noisy than other props I've used. It runs very smooth, even before I had a chance to do a dynamic balance on it."
Another factor that impressed Mike was the cruise performance at lower power settings, where he's looking to get the best range out of his short-range fuel tanks. "I definitely see better speed at lower fuel flows than before," he said.
Mike noted that the most important difference to him is the more robust design of the Voyager propeller and spinner compared to other propellers, which he says makes it easier to stay within the center of gravity envelope when loading his 180. "When I head out to the backcountry, I can load the camping gear further aft and still be in the CG envelope. Also, the flywheel effect of the heavier prop helps to avoid "kick-backs" during start that can—and do—damage starter drives."
Willie Stene: "It's very impressive"
Willie Stene is well-known in the Cessna community as the manager of Stene Aviation, a GA maintenance and FAA approved parts manufacturer based in Polson, Montana. Aviation has always been a part of life for the Stene family. Willie says that he grew up in 180/185s, and now tests and offers a number of performance upgrades for the series of aircraft through his business.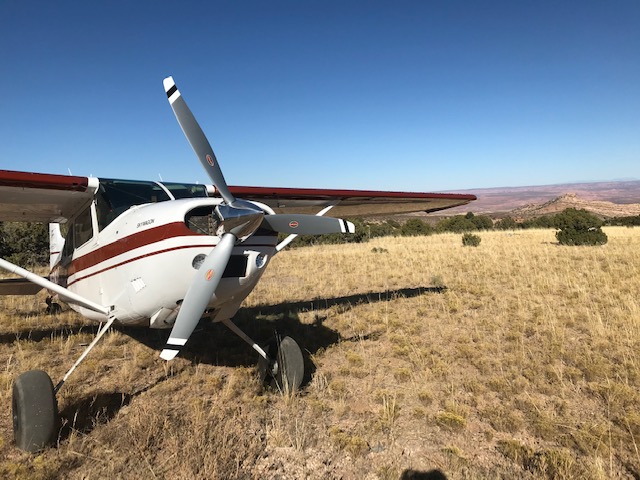 "At Stene Aviation, we're constantly testing the latest performance upgrades on Cessna aircraft," he said. "And we're always trying to make our own airplanes better."
Willie set to work putting together an initial test program that compared the Voyager propeller to another prop on his 185 Skywagon. After gathering all the data, he says the Voyager provided a noticeable improvement.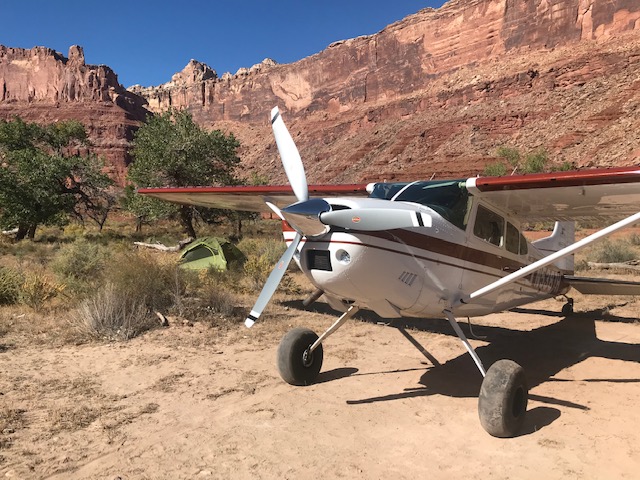 "My first impression was that takeoff was better, climb was better, and cruise was better," he said. "Those are typically mutually exclusive from one another, so it was very impressive to see the propeller deliver improvements for all these aspects."
Later, Willie took his 185 to the backcountry of Utah to see how the Voyager performed on a more technical airstrip.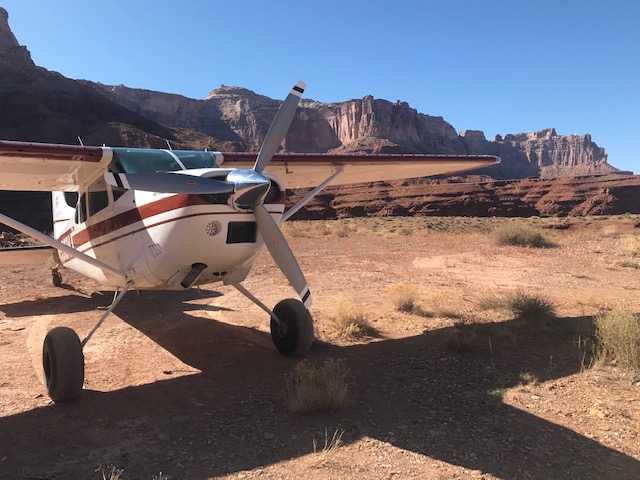 "We were able to get some phenomenal takeoffs; some were at lower elevations, and others were higher at 6,500 feet. Even when the airplane was heavy, we saw takeoffs improve by about 10% and climb improve by 12-14%," he said. "It's great to be able to bring more and carry heavier loads."
He added, "When we're testing performance upgrades, we usually expect to see improvements in small increments. With the Voyager, it was a large improvement across the board."
Flying in the remote backcountry can be challenging, but the Voyager made operating in the unforgiving environment feel much safer, Willie said. "I was able to clear trees and obstacles with a greater margin than I had before. Any time you can put something on your airplane that's a significant safety improvement, it's a no-brainer—you do it. This prop upgrade provides a lot of peace of mind."
Learn more about the Voyager
The Hartzell Voyager propeller is now available for immediate delivery and installation on A185E/F Skywagon and AgCarryall aircraft. Pricing includes a polished spinner and all STC documentation. The scimitar prop can be worked down to 84 inches in diameter if needed. Additionally, the propeller has a 2,400-hour, six-year TBO and the longest propeller warranty in the business, all the way through the first overhaul.
Want more information? Give us a call at 1-800-942-7767 or fill out our online form and we'll contact you shortly!
Images provided by John McKenna, Willie Stene, and Mike Todd.