Last week, Hartzell hosted a gathering of representatives from our network of Recommended Service Facilities (RSF) for a biennial conference on safety, quality and training. The gathering brought together aviation service professionals from around the globe for three days of intensive information sessions with the Hartzell propeller team.
RSFs are the elite propeller overhaul, repair and maintenance firms who have met stringent standards to become recommended by Hartzell. They are strategically located to ensure pilots have access to the best service no matter where they are in the world. Some of our affiliates have even said it was their lifelong dream to become a Hartzell certified RSF.
"Our Recommended Service Facility Network  adheres to rigorous standards, which in many cases significantly exceed requirements of airworthiness authorities around the world," said Hartzell President Joe Brown.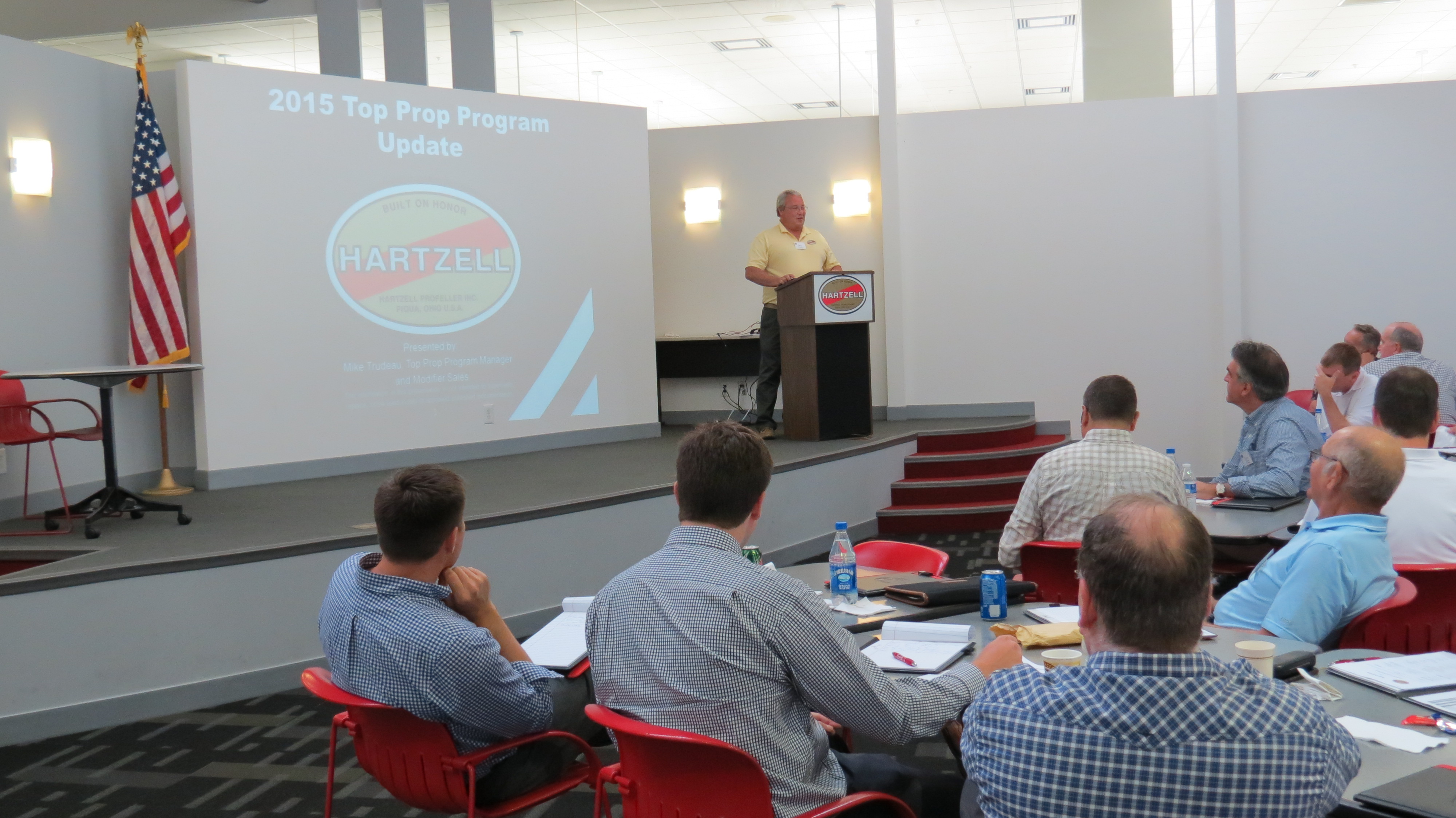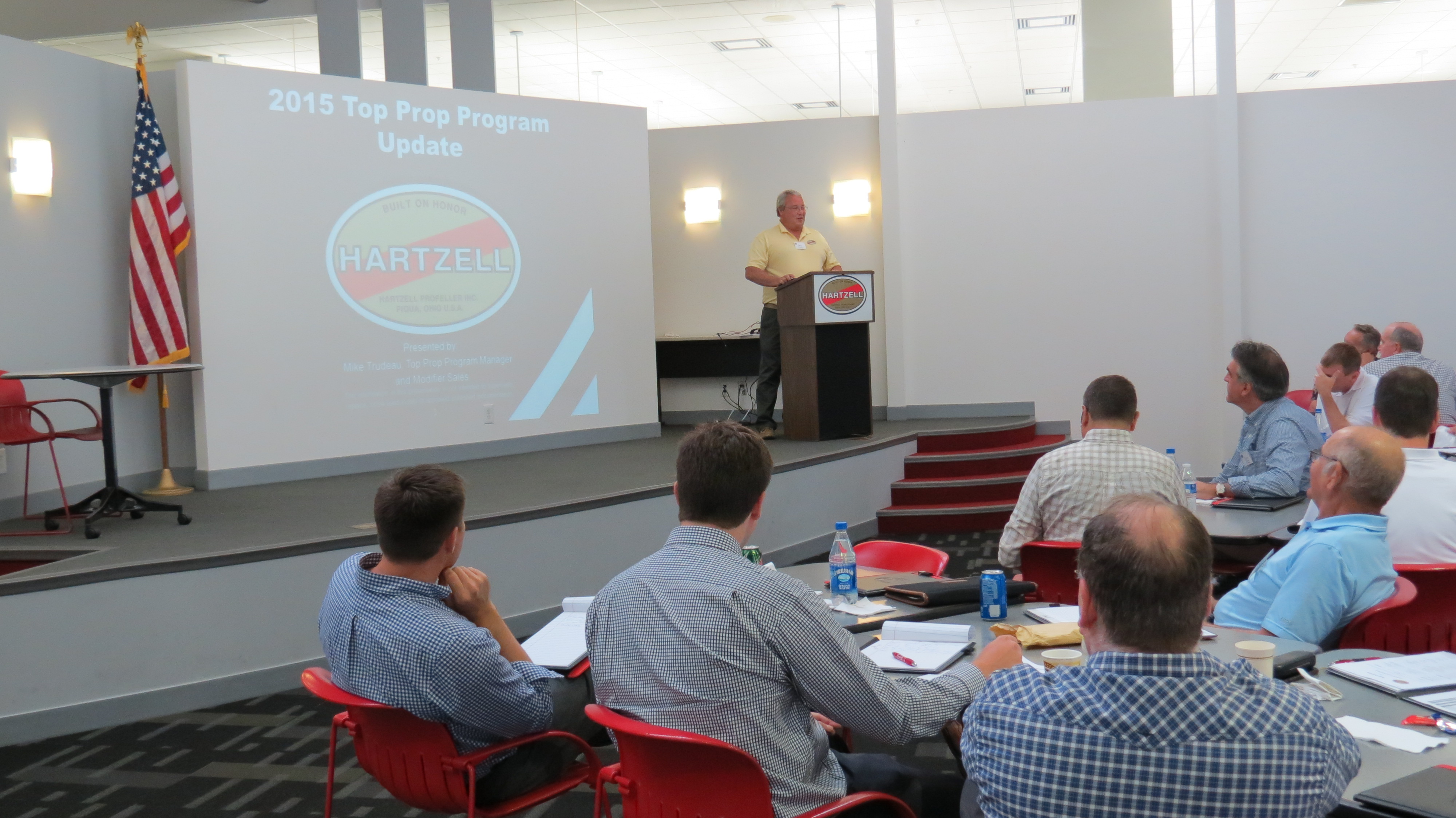 During their three-day stay in Piqua, the RSF representatives attended sessions covering product support, learned about technology advancements, saw new products, discussed current business climate in aviation and got tips the help improve marketing. The event also recognized the RSF network for the invaluable role they play in making the best aviation technology available to pilots worldwide.
Thank you to all of the team members at our RSF affiliates. The entire Hartzell team enjoyed the chance to talk shop with men and women who represent the pinnacle of the aviation service profession.
Click here to see a list of Hartzell certified RSFs or find a location near you.