The past few years have seen promising strides in the electric aviation and Advanced Air Mobility (AAM) movement, with technological advances bringing the future of air travel closer than ever. Hundreds of AAM programs are currently in development, driven by the common goal of making flight more sustainable, efficient, and attainable while connecting businesses, people, and communities.
Taking this new era of aviation from a vision to reality will depend on innovations in electrification, materials, manufacturing, and more, with solutions that focus on safety, performance, and reliability. With over a century of experience in advanced propeller design, certification, and manufacturing technology, Hartzell Propeller is up for the challenge.
In our latest white paper, we offer insight into the opportunities and obstacles faced by the electric aircraft and AAM market, and share how Hartzell Propeller is poised to help propel the future of flight.
Custom Solutions for Advanced Air Mobility
As the most trusted name in propellers, Hartzell Propeller is uniquely qualified to assist in the creation of custom solutions for electric, hybrid-electric, and alternative propulsion aircraft.
Since our founding in 1917, Hartzell Propeller has pushed the boundaries of flight to redefine propeller performance, safety, and quality. We specialize in using an innovative blend of sophisticated certification skills, engineering analytics, and world-class manufacturing technologies to produce a wide range of products that utilize lightweight, advanced structural composites.
Today, Hartzell is proud to partner on some of the most promising electric aircraft and AAM development projects around the globe, working closely with several OEMs to fine-tune their propeller applications. One of these key partnerships is with Eviation and their all-electric Alice aircraft.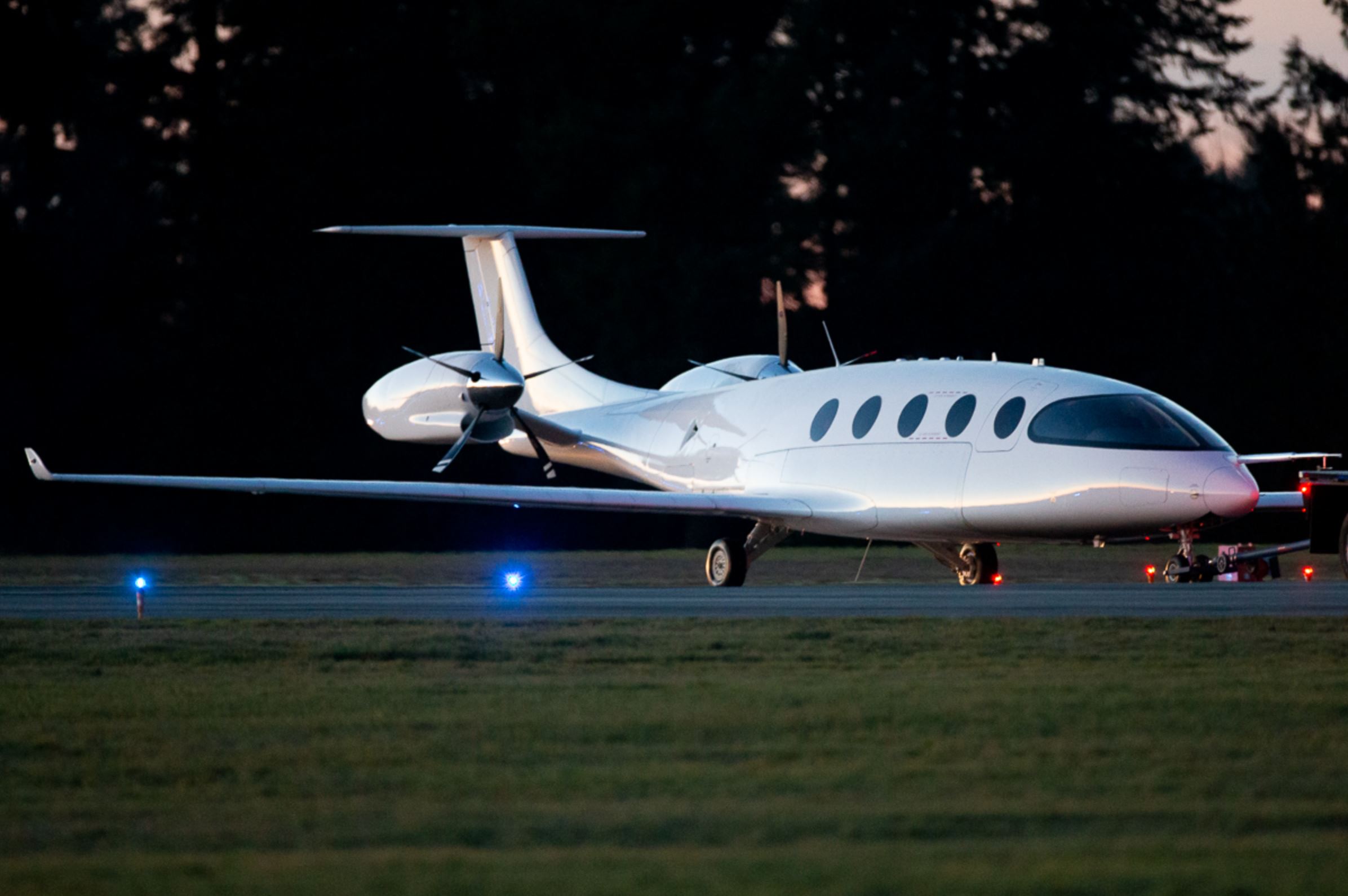 The Alice is currently undergoing its technical demonstration phase and has recently completed many preliminary milestones, including initial taxi and flight test preparations. Featuring custom-built, 5-blade structural composite Hartzell propellers, the first-of-its-kind electric commuter aircraft was designed from the ground up to make flight the more sustainable, affordable, quiet solution to regional travel. The Alice is expected to be capable of cruising speeds of 250 knots and a maximum range of 440 nautical miles.
Aviation's Future: Powered by Innovation, Built on Honor
Since 2019, Hartzell Propeller has dedicated tens of thousands of engineering hours to electric and hybrid aircraft. We continue to make advancements in tooling, manufacturing processes, and materials to help bring the future of Advanced Air Mobility aircraft more quickly and safely to the skies.
For even more expert insights on Hartzell's custom propeller solutions for electric and AAM aircraft, download our whitepaper.
Working on an Electric Aircraft or AAM Project? Turn to the Propeller Experts.
We'd love to hear about your project, whether you're working on an all-electric airplane, a hybrid-electric retrofit, or an eVTOL advanced air mobility design. Fill out this contact form to connect with Hartzell Propeller's Advanced Air Mobility Specialist, Mitch Heaton, and get started today!