Summer vacation plans may look a little different this year, but for general aviation pilots, there's always a chance to get away. If you can't make it to a beachside resort, why not pack up the airplane for a camping adventure? After all, a peaceful weekend of backcountry flying and camping is the ultimate in social distancing!
If you're new to fly-in camping, follow these tips to make your trip safe and fun:
Choose a destination and plan ahead
Not sure where to go? Check out the Recreational Aviation Foundation's new Airfield Guide to explore backcountry destinations across the United States — including places that most pilots don't know about. This handy guide provides detailed information about airstrips and amenities, including suggested activities like hiking, fishing, and swimming. Once you choose an airstrip, ensure you have permission to land and camp there and check to see if any fees are required.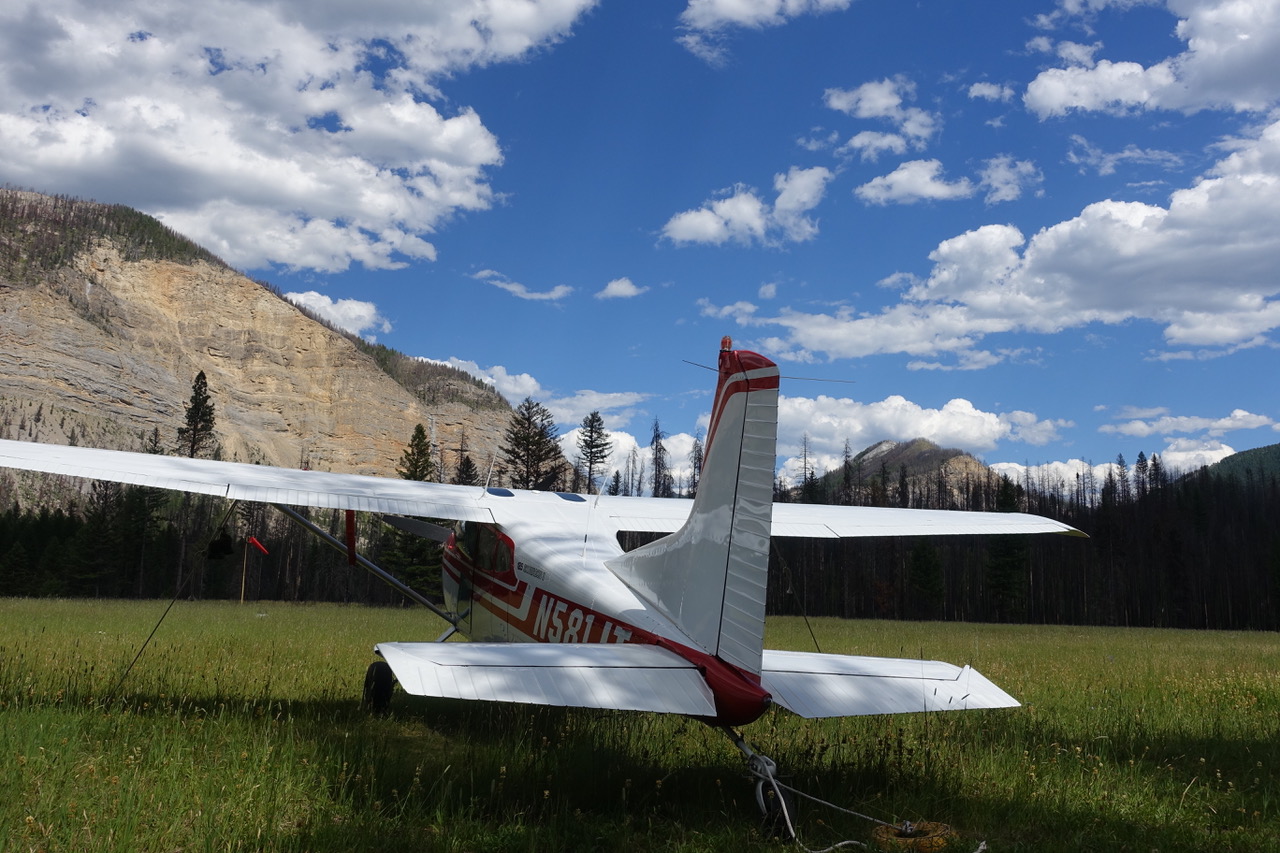 Pack Light
Limited weight is always a factor with general aviation airplanes, and it's even more of a concern when you add all your camping gear to the equation. Make sure all your passengers understand the importance of packing only the essentials. While backcountry airplanes like the Cessna 180/185 are designed to haul plenty of stuff, it's still a good idea to keep it light and use a scale to get an accurate weight and balance calculation.
Here's a short list of what to bring:
Clothing
The best clothing for camping is lightweight, moisture-wicking, and easy to layer. Good quality shoes and wool socks are also essential, especially if you're going hiking. Even if you're headed to a warm climate, bring a pair of long pants and a waterproof jacket to protect yourself from sunburn, cold nights, and insects. When flying in or out of a backcountry destination, dress for the worst conditions you'll fly over — t-shirts and flip-flops won't cut it in a survival scenario.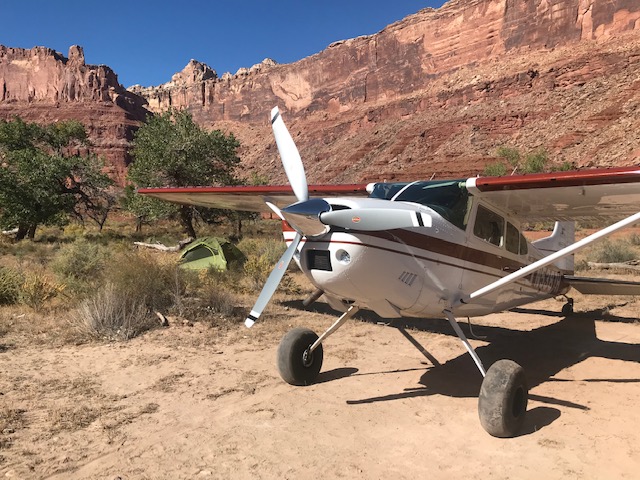 Shelter
There's always the option of rolling out a sleeping bag under your wing and sleeping under the starts, but to stay protected from weather, insects, and wildlife, you'll need a tent or tarp. Backcountry Pilot offers a great guide on portable shelters for airplane camping.
Food
Your food options depend on weight limitations and your destination. If you save enough weight for a large cooler, you could precook meals like pasta or casseroles, freeze them in plastic bags, then reheat them later. Another weight-saving tip is to get to your destination and set up camp, then fly into town to pick up groceries.
Note: Open fire in close proximity to an airplane or airport is a no-go. Not to mention, many parts of the country now have fire restrictions to prevent wildfires. Be aware of your surroundings if you choose to build a campfire. Using a small backpacking stove may be a better option.
Survival kit
Anytime you're flying in the backcountry, you need a survival kit to be prepared for the worst-case scenario. Basic items to keep in your kit include a multi-tool or knife, flashlight, signaling device, iodine tablets for water purification, fire-starting tools, lightweight tarp, and first aid supplies. Keep the survival kit close to you (or wear a survival vest) so you can quickly access your gear in the event of an emergency landing.
Leave it better than you found it
Airplane camping is a privilege that deserves to be cherished. Protect backcountry airstrips and outdoor spaces by respecting nature and wildlife. Always leave an area better than when you found it, remembering to take any and all trash with you and "leave no trace."
Have you ever gone camping with your airplane? Where's your favorite place to go? Share your stories with us on Facebook, Twitter, or Instagram.