Backcountry flying has gained momentum in recent years, and it's not hard to see why. This type of flying offers the ultimate feeling of freedom, giving pilots the chance to refine their skills and explore the great outdoors in a completely new way.
Part of the thrill of backcountry flying is accessing challenging and sometimes unforgiving environments. If you really want to go off the beaten path—while staying safe—it's important to equip your airplane to handle the roughest terrain. By adding a few modifications, you can take your aircraft's performance to the next level and rise to the challenges of backcountry flying.
Here are five backcountry mods worth considering:
Bigger, better tires
Landings on rough or unstable terrain call for rugged tires. Oversized bush wheel or "tundra tires" are larger and low in pressure to provide better shock absorption on short landings and safer operations on gravel, dirt, sand, and rocky terrain. Tall tires also keep the nose of the airplane higher, helping to prevent the risk of prop strikes in the backcountry.
STOL wing kit
Successful, safe short takeoff and landings require low-speed control and stability. Modifying your aircraft's wings with a STOL wing kit can help to reduce stall speeds, improve lift, and reduce takeoff and landing distances. A STOL kit may also help increase your aircraft's useful load, allowing you to carry more supplies or bring another passenger into the backcountry.
Vortex-Generators (VGs)
To improve low-speed handling and performance, many backcountry pilots add vortex generators (VGs) to their aircraft's wings. VGs are small tabs or fins that are attached to the upper surface of each wing, usually along or behind the leading edge. They are designed to stabilize airflow over the wing, helping to reduce stall speed and allow for a higher angle of attack. VGs may also be installed on the vertical and horizontal stabilizers to improve control authority and increase the safety margin for low-speed flight.
LED landing/taxi lights
LED lights are a relatively small investment that can offer big advantages in terms of safety. Although LED aviation lights are pricier than their incandescent or halogen counterparts, they are brighter and last significantly longer. Day or night, you want your airplane to be visible to other pilots to prevent midair collisions. Upgraded lighting can also make a difference when it comes to preventing bird or wildlife strikes in the backcountry.
Backcountry propeller
Another way to improve backcountry and STOL performance is to upgrade to a propeller that's specialized to maximize low-speed thrust, takeoff, and climb performance. Backcountry and bush pilots around the world rely on Hartzell's Trailblazer propeller, which is approved on numerous certified and homebuilt aircraft.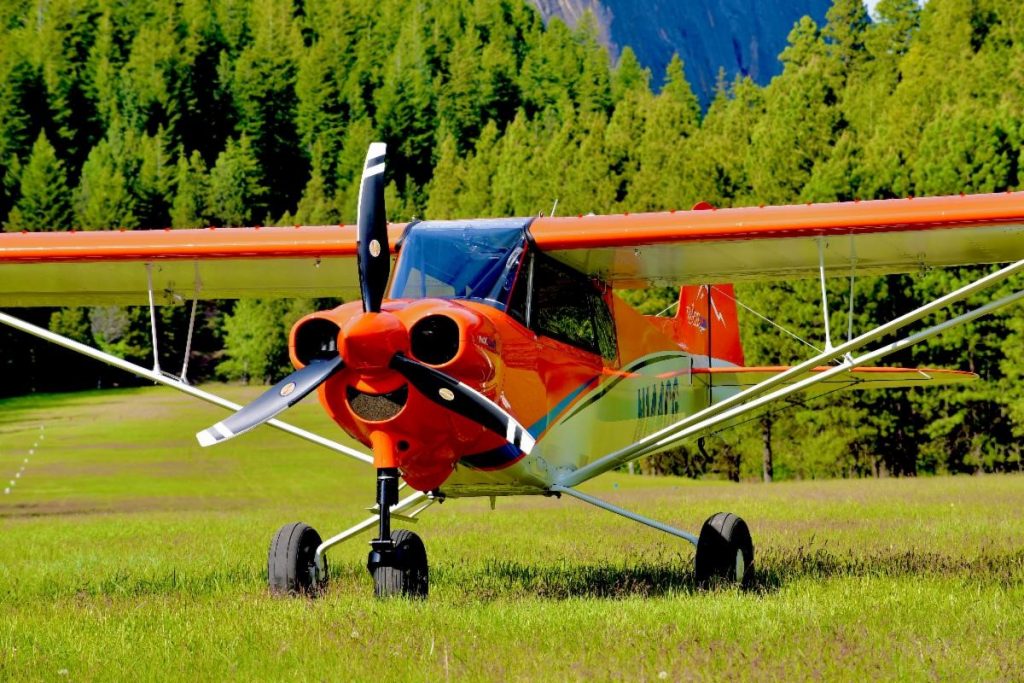 Available through our Top Prop conversion program, the lightweight carbon-fiber Trailblazer propeller provides performance increases across the entire flight spectrum. Backcountry fliers, in particular, appreciate the Trailblazer's field-repairable carbon fiber blade with strong nickel-cobalt leading edge designed to withstand the rugged backcountry environment.
NEW: Voyager Propeller for Cessna 180/182/185/206
The latest addition to Hartzell's backcountry propeller line-up is the Voyager propeller, a custom-designed prop certified for the large fleet of Cessna 180/182/185/206 aircraft.
The new Voyager propeller upgrade delivers up to seven knots faster cruise speed, 10 percent better takeoff acceleration, an exceptional climb rate, and quieter flight. The 86-inch diameter propeller features swept aluminum blades designed for optimal performance.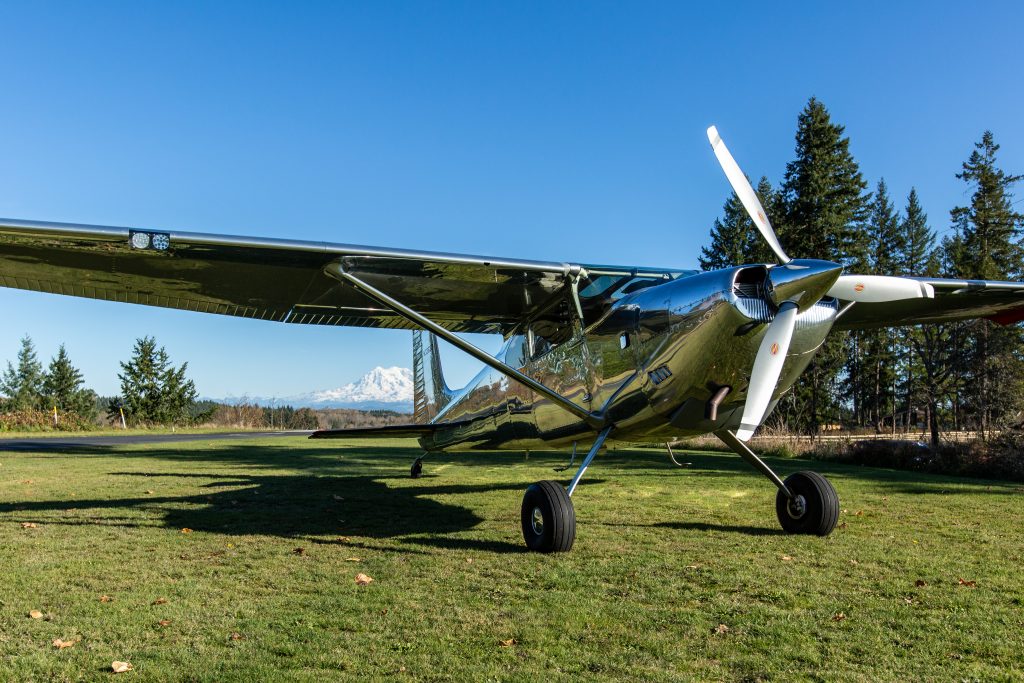 Hartzell Propeller is proud to support the growing backcountry flying community with a special offer for members of the Recreational Aviation Foundation (RAF). RAF members are eligible to receive a $1,000 discount off the Voyager's regular price from now until the end of 2022.
In addition to the RAF discount, Hartzell will make a $250 contribution directly to the RAF organization for every member who buys the Voyager until the end of the year. The RAF is a non-profit organization with the mission to preserve, improve, and create public-use recreational airstrips for backcountry access throughout the United States.

For more information about the Hartzell Trailblazer or Voyager propeller, please contact us.